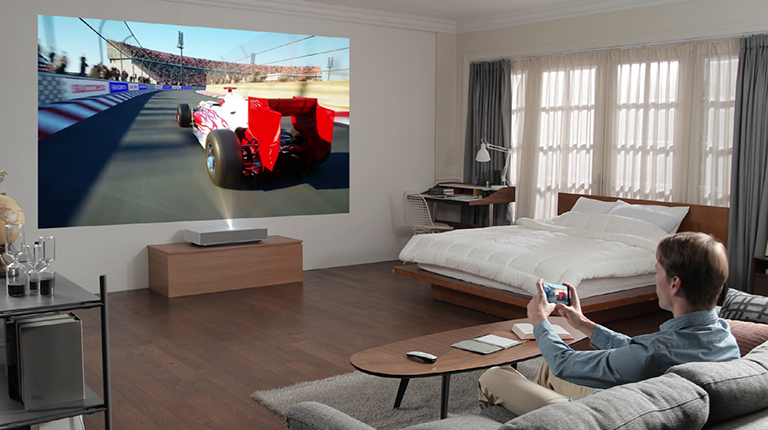 With eye-catching TVs and a growing range of more versatile projectors, there has never been a better time to Netflix and chill. But choosing between the two viewing formats is becoming increasingly complex, particularly at the higher-end of the market.
The price gap between projectors and TVs has shrunk, and with a growing number of ultra-short-throw projectors, creating a home-cinema environment isn't as challenging as it used to be. Then there's the small matter of what you happen to prefer; the giant size of a projected image; or the beautifully deep blacks of an OLED?
There's no right or wrong, but we reckon more users are going to be considering projectors in the coming years, and we're intrigued to hear your thoughts on the subject, so let us ask: TV or projector?