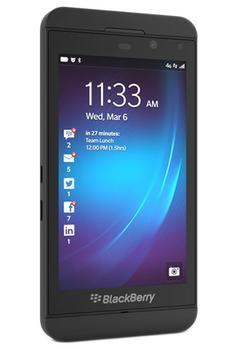 A new company name. A new operating system. A new handset. And Alicia Keys.
It's been a momentous week for Research In Motion BlackBerry, and in this do-or-die moment, the company pulled out all the stops in an effort to not only halt the massive erosion of its market share, but to fight back and win consumers that have been lost to rival platforms.
After rumours, delays and a few missed opportunities, BlackBerry is very much back in the spotlight and all the expectations rest on the shoulders of one 4.2in device, the BlackBerry Z10. Armed with 4G connectivity, a 1,280x768 display, an eight-megapixel camera and the BlackBerry 10 operating system, this is the BlackBerry of tomorrow and it's arguably the most important device ever to emerge from the company's Canadian headquarters.
The Z10 has been met with a lukewarm reception in early reviews, but one should never underestimate the importance of the faithful. Brand allegiance may already have kept the good-ship BlackBerry from sinking, and the remaining few who can't imagine life without BBM are going to be key to the platform's success.
But after years of declining fortunes, it's the right time to ask: does BlackBerry stand a chance? Let us know what you think in the comments below.