Only a year-and-a-half late, but at least it's now here.
Facebook has taken a long time to get its act together, but finally it has released an official app for iPad for its ultra-popular social networking site, which you'd assume would be more efficient and have better feature integration than many of the third-party apps currently available.

Let's take a look…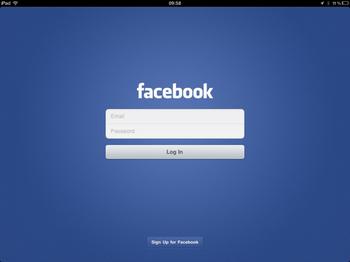 Unsurprisingly, the new Facebook welcome screen mirrors that of the official site with a slim navigation bar set on a panel down the left side of the screen. This gives you quick access to the likes of the News Feed, Messages, Groups and Apps.

The content you select from the navigation bar is then shown on the right panel and your status can be updated quickly from the News Feed or Profile panel via an overlaid drop-down box at the top of the screen.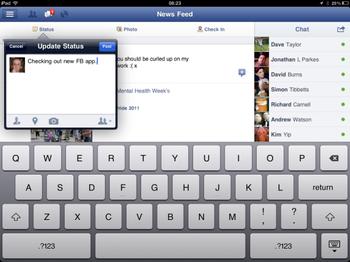 Running along the bar at top of the screen you can also tap on the icons to access Friend's Request, Messages and Notifications. The fact that you can enable Push Notifications, which sends you a message every time someone responds to a post, also ensures you shouldn't miss any gossip.

The Search function located at the top left-hand corner of the screen filters through content very quickly, providing you with a list of groups or names relating to your search in less than a second. And the transition from clicking on your searched item to your chosen page is seamless.