FHD, QHD, UHD performance
The fifth installment of the amazingly popular series, it's the first big holidays release of 2019.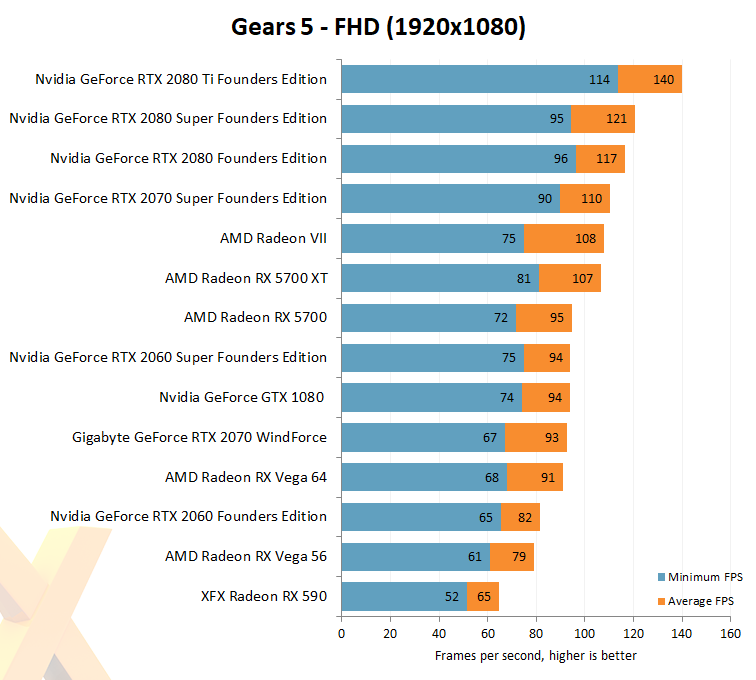 It's no surprise to see each of these decent cards get past the average FHD60 framerate required for smooth gameplay. The minimum framerates are not bad, either, and jumping up to the second-to-worst card here, the Radeon RX Vega 64, offers a 61fps minimum.
If you are only planning on playing at FHD, with all the ultra-level bells and whistles turned on, you don't have to spend a lot of money.
Let's compare rivals. RTX 2070 Super is only marginally better than RX 5700 XT. RTX 2060 Super is the same speed as the RX 5700, while the last-gen GTX 1080 puts up a commendable showing.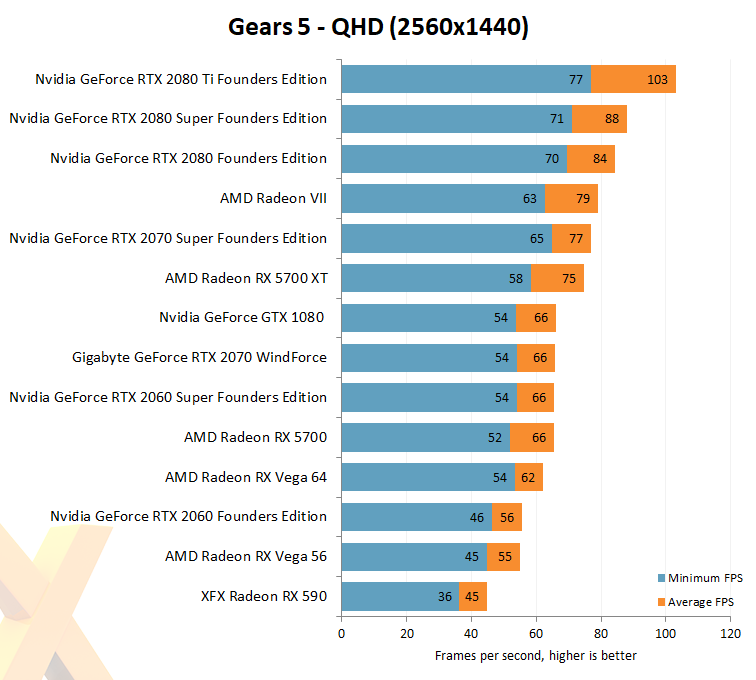 Raising the resolution ante to QHD doesn't hurt framerate too much, indicating a well-tuned games engine. QHD60 requires at least a Radeon RX Vega 64, and the latest Navi architecture is well-suited to playing at this setting.
As before, the RTX 2070 Super matches RX 5700 XT, and the RTX 2060 Super mimics the RX 5700's performance.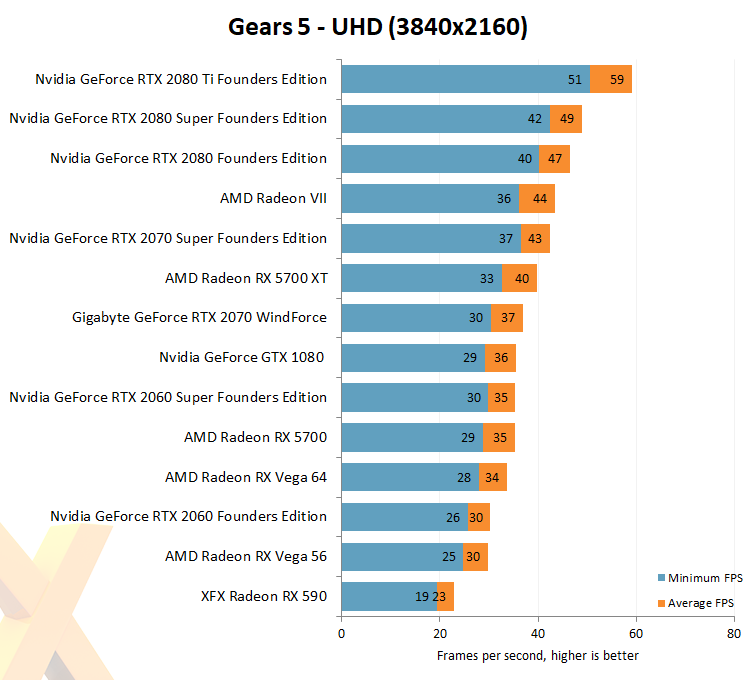 Cranking it up to 4K does put on the performance hurt. Even the RTX 2080 Ti FE cannot muster UHD60. Could you get away with playing at this resolution on, say, a $400 card? The answer is probably yes, particularly if you have an adaptive framerate monitor.