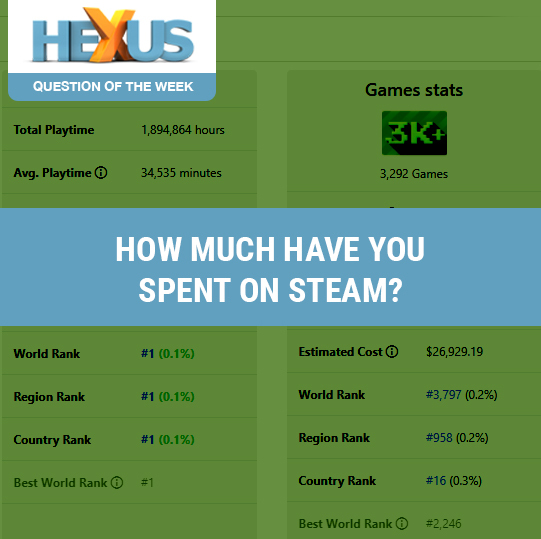 Can you believe we're coming up to 18 years since Valve first introduced Steam? The digital distribution service has gone on to become a household name among us PC enthusiasts, and though plenty of other storefronts have entered the fray, Steam remains one of the most widely used platforms around the world.
Recent lockdowns have served to accelerate that growth. According to Valve's 2020 yearly review, Steam now boasts 120m active monthly users and nearly 63m daily players. Sales, naturally, have rocketed, with game purchases having climbed by 21.4 per cent compared to 2019.
Makes you wonder, how much have you spent on Steam individually throughout the years? Turns out, there's a way to check. On the Steam client, click Help > Steam Support > My Account > Data Related to Your Steam Account > External Funds Used. The resulting page will reveal your total spend, though do be aware the figure does not take into account external purchases redeemed on the platform.
Some of you have probably used Steam for the thick end of the two decades, so we're curious to know, how much have you spent over the years? Share your totals using the comments facility below.