Performance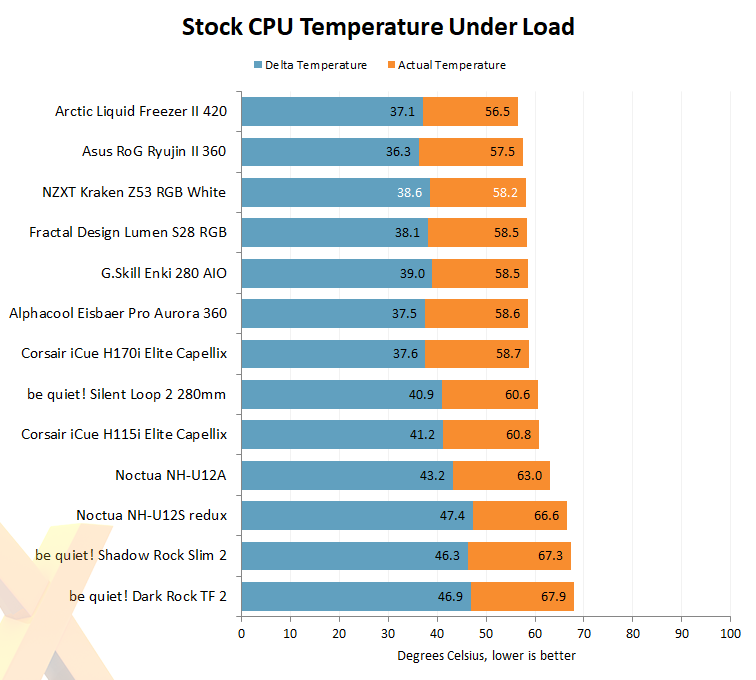 Our benchmarks begin with the 105W AMD Ryzen 9 5950X CPU operating at stock speeds. We run the popular Cinebench R23 multi-core benchmark for an extended period and chart the average CPU temperature from the last five minutes of 100 per cent load.
The Asetek platform is a known quantity, and cooling performance, as expected, is more than adequate for our 16-core processor. At stock speeds all of the above coolers are perfectly capable.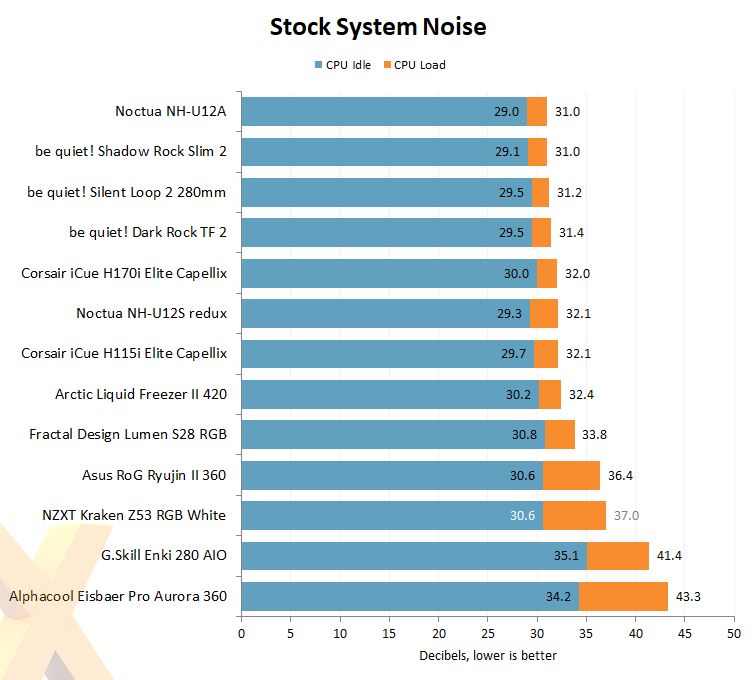 We alluded to NZXT's aggressive default fan profile earlier in the review, and the rapid uptick of fan speed between 45 and 60°C is a clear sign of a manufacturer playing it safe. Softening the curve makes the cooler noticeably quieter with very little detriment to cooling performance.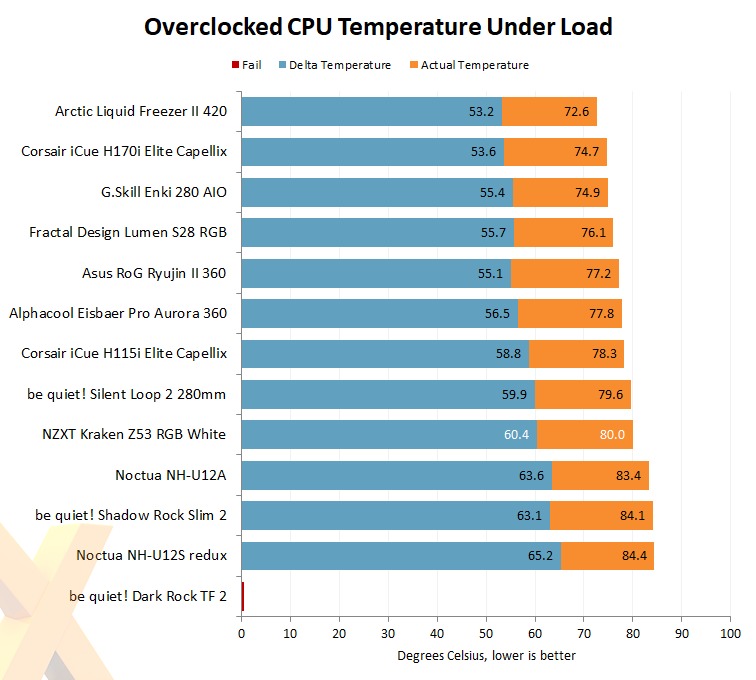 Upping the ante using settings proven to be stable, we raise the CPU multiplier to 45x on all cores and increase voltage to 1.25V. The modest overclock pushes CPU power up to 200W and represents a sterner challenge for all of the coolers on show.
A 240mm liquid cooler naturally falls behind some of the larger all-in-one competitors in this chart, yet an actual temperature of 80°C is a decent return. Remember, the higher cost isn't indicative of increased performance, as you're paying extra for white paintwork and an LCD display.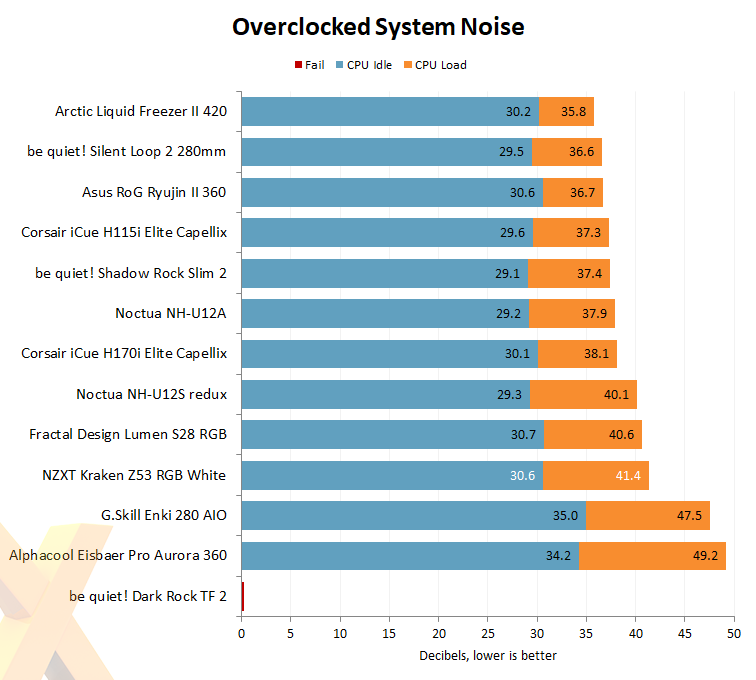 At these temperatures the Aer RGB 2 fans hit a top speed of 1,500RPM. Clearly audible, but the resulting noise is a smooth hum rather than a distracting whine.