Introduction
Monitor manufacturers have understood that the gaming side of PCs continues to show momentum and growth year on year. It is therefore sensible to have at least a handful of gaming-orientated screens in your catalogue. Iiyama, a well-known name in the industry, duly has a solid number under its Red Eagle umbrella.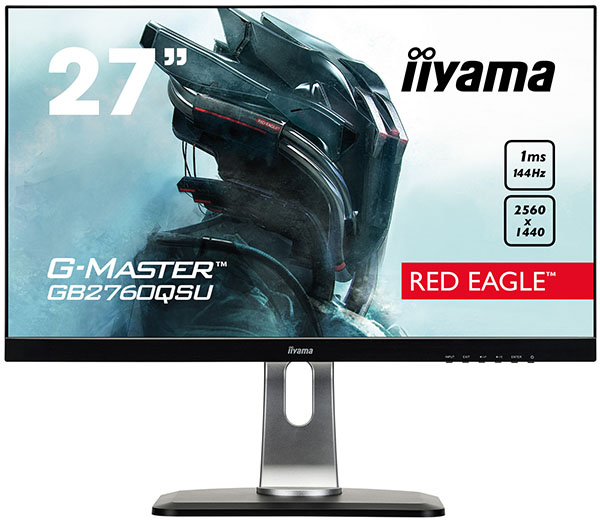 Chief amongst these gaming protagonists is the lovely-named G-Master GB2760QSU-B1. Priced at almost £400 and backed by a standard three-year warranty, this 27in screen packs in a 2,560x1,440 TN panel armed with AMD's FreeSync technology at up to 144Hz, available over both HDMI and DisplayPort.
Design
Iiyama goes with plastic construction for the monitors casing, stand and base. We would have preferred some brushed metal at this price point, though the plastic is decent and doesn't exhibit any squeaks or flexing when moving the panel around.
Attaching the stand is easy. Simply slot in three thumb screws and away you go. Maximum dimensions of 613.5mm x 397.5mm x 230mm mean it should fit comfortably on most desks, while the 6.4kg weight ensures the panel doesn't wobble when typing away with heavy fingers.
The above picture may appear to show it as a near-borderless monitor on three sides. This isn't strictly the case because the panel itself has a black surround - not shown on the picture - that intrudes by a further 4mm. That said, it does look sleeker than most screens in its class.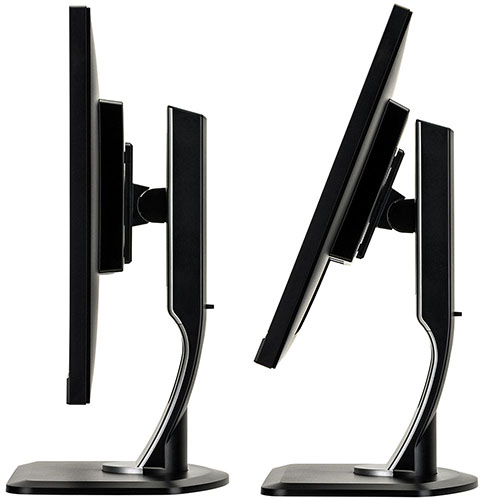 There's up to 130mm height adjustment, it can swivel 45° in each direction, while tilt is offered 5° inward and 22° outward. Handy to know that it can also be positioned in portrait mode and that, if you are taking it to a LAN party or moving it generally, the screen locks in place when pushed to the very bottom of its adjustment scope.
We're pleased to see Iiyama offer a full range of cabling in the box, too, and given the relative thickness of the chassis, the power supply is integrated - attach a three-pronged cable and you are set.
Specification
The choice of a TN panel, whose viewing angles and colour reproduction are typically poorer than an IPS screen, becomes more intelligible when appreciating the market this screen woos. A 144Hz maximum refresh rate, 1ms response time, and compatibility with AMD's FreeSync technology pushes up the price compared to entry-level WQHD screens.

The FreeSync range is 50Hz-144Hz over HDMI and 48Hz-144Hz over DisplayPort, and the monitor benefits from a newer technology called low-framerate compensation (LFC) where the algorithm adaptively inserts extra frames to maintain smoothness at below the minimum FreeSync frequencies described above. The salient point is that an LFC-enabled monitor ought to keep the screen image looking smooth at even 20 frames per second, and we will put it to the test later.
There's DVI, as well, but it doesn't support AMD's adaptive frame rate technology. Iiyama also includes a two-port USB 3.0 hub and a couple of perfunctory 2W speakers.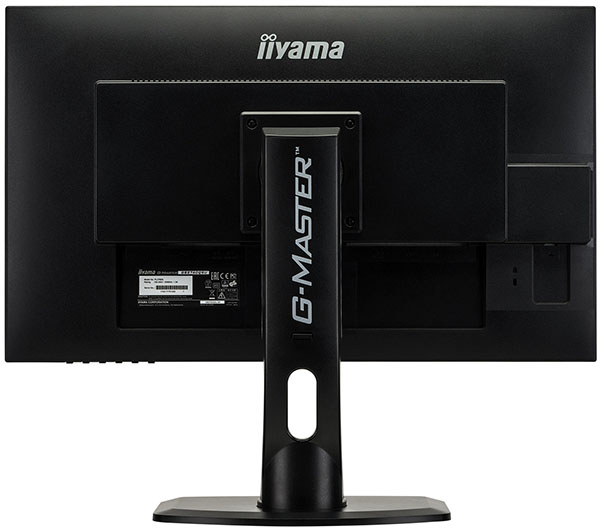 Six buttons on the bottom-right side control the on-screen display. Iiyama has a number of I-Style modes that purport to match an image profile to a workload - standard, sport, etc. - but just like TVs, the effect can look garish. We settled on a standard preset with eco mode activated, resulting in a 45 per cent brightness and 50 per cent contrast ratio.
Keeping up with the Joneses, Iiyama has what it dubs a 'black tuner' mode for increasing fidelity when dealing with dark scenes, an eco mode for reduced energy consumption, plus gamma settings and an overdrive control. The OSD is basic but has enough scope to get a decent picture, though our preference remains a joystick-style control on the back of the chassis.