Benchmarks: File Copy and NASPT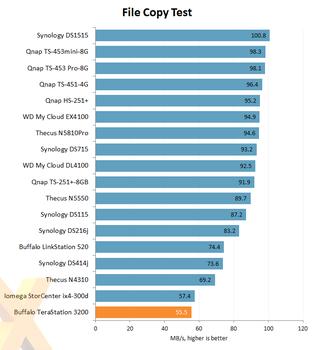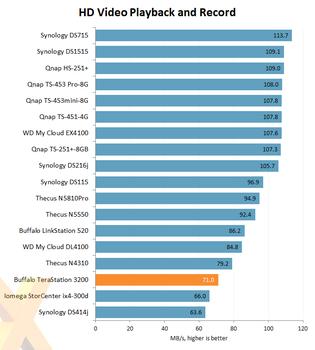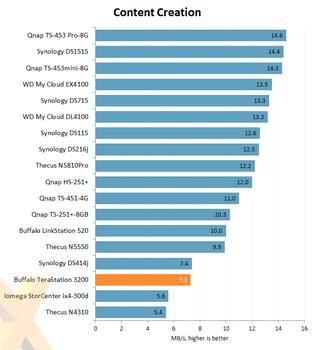 Buffalo's TeraStation hardware is comprised of a dual-core Marvell Armada XP processor and 1GB of DDR3 memory. We wouldn't expect such a combination to challenge the quickest NAS units on show, yet we are surprised to find the TS3200 slotting-in near the bottom of the charts.
Our File Copy Test entails transferring a mixed assortment of files totalling 8.83GB from client to server, and the TS3200 managed a disappointing 55.5MB/s in its default RAID 1 configuration.