Farnell, the leading global distribution partner for the Raspberry Pi, has announced that it has shifted 15 million units since the device was launched in 2012. This major milestone for the famously affordable yet capable single board computer (SBC) takes the grand total of Raspberry Pis sold to "a little over 28 million," (adding the 13 million or so sold by the other big distributor, RS Components). It is now the best selling British-made computer ever.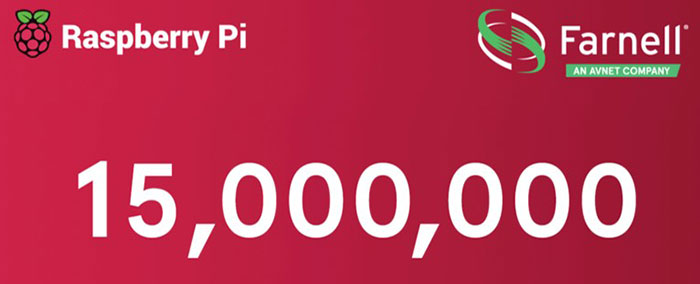 The release of the latest Raspberry Pi 4 Model B has produced a new surge in sales, says Farnell. The appeal is obvious, the new SBC is 3x faster than the previous generation model with a wide range of memory options, 4K dual-display support, plus improved interfaces and connectivity options. Yet it still starts at £33.60 (1GB RAM), going up to £43.20 for 2GB, or £52.80 for 4GB of RAM.
While the Raspberry Pi isn't really marketed as a home computer, like the iconic C64, Spectrum or Amiga, it does fill those shoes admirably with its flexible USB peripheral connection and capability to plug into any HDMI monitor or TV you have available. It also boasts a strong developer community like the home computers of old. Meanwhile many RasPi machines are used for other tasks such as an embedded computer or controller for smart maker-creations.
Farnell's research indicates that a third of Raspberry Pi buyers use the SBC for personal projects, another third for proof-of-concept and prototyping, and the final third of respondents use Raspberry Pi in informal or formal education.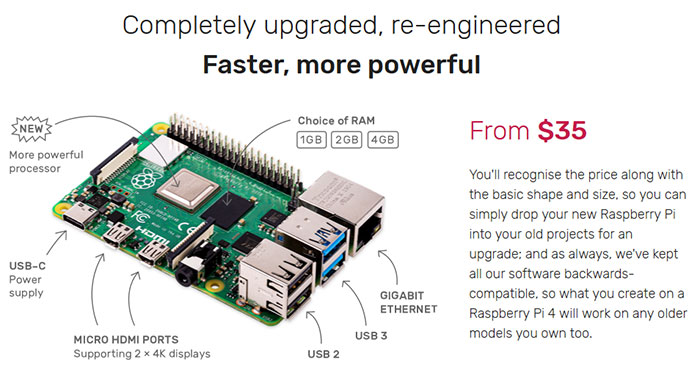 Eben Upton, CEO of Raspberry Pi (Trading) welcomed the news that the RasPi had passed the significant sales milestone. "We are extremely excited that Farnell have crossed the 15-million-unit mark; we look forward to shipping many more units together, and continuing to change lives all over the world," said Upton.