The rate of the decline of the PC market has slowed. Q4 2014 figures of 80.8 million units sold, recently published by IDC Corp., is evidence of a decline of only 2.4 per cent year-on-year. Analysts had expected to see a 4.8 per cent decline. 2014 marked the third consecutive year of PC industry decline, down 2.1 per cent on the year previous with a total of 308.6 million PCs shipped.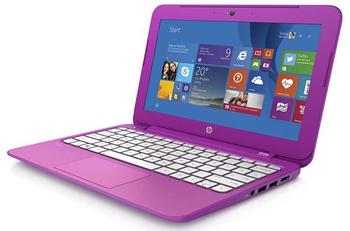 IDC says that "commercial demand, which boosted growth earlier in the year, has slowed while consumer demand is gradually coming back". The major growth areas seen are in Chromebooks and Windows 8.1 with Bing systems says the data analysis firm. But there are other successful niches "Growth of Chrome, Bing, all-in-ones, ultraslim, convertibles, and touch systems similarly make PCs more compelling and competitive. Nevertheless, some of the gains are relatively small, and weakening drivers like Bing promotions and end of XP support transitions, cast a shadow of doubt on the strength of the market going into 2015," opined Loren Loverde, IDC Vice President, Worldwide PC Tracker.
Interestingly tablets seem to be less of a headache to the PC market, as that market has become saturated. This was especially true in the Asia Pacific region.
So, how well did the big PC brands do? 4Q14 to 4Q13 growth was strong for Apple at 18.9 per cent and HP at 15.1 per cent. Shipment leader Lenovo, which sold over 16 million PCs in Q4 last year enjoyed only 4.9 per cent growth, so HP looks like it might have the momentum to regain the top spot, as it is only just behind in the sales volume stakes at 15.9 million for Q4 2014.
Table via IDC
While all the top five PC makers enjoyed gains worldwide, as you can see in the table above, the 'others,' which includes brands such as Toshiba, ASUS, MSI, Samsung and Fujitsu look (collectively) to have done disastrously with a 20 per cent drop in sales year-on-year.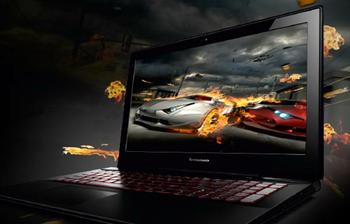 Looking back in the news on HEXUS, gaming laptops seemed to be an area of attention and expansion for many systems makers during 2014. This seemed to be a reaction to MSI's apparent successful domination of the niche previously. While these gaming laptops might not rack up the high numbers in unit sales, companies can probably enjoy much better margins on these than on Chromebooks and Bingbooks, for example.