User Experience
Y-cam's Protect app interface neatly mirrors the remote and provides at-a-glance status information for power source, operating mode and Internet availability. In keeping with the remote, the left button engages the full alarm, the right button deactivates the alarm, while the middle button enables Home mode - whereby all internal motion sensors are disabled but external access sensors are enabled, allowing users to move around freely knowing that doors or windows are secured.
We like that the hub speaks with a human voice when the alarm is turned on or off, and there are a couple of additional settings that can be useful. Dig into the app menus and you'll find an option to trigger a text message to a user-defined number in the event of an alarm. When testing the feature, we found that the text message arrived within five seconds of the alarm being triggered and there's a similar function available to the remote's 'plus' button. This can be configured to send a test message to up to two recipients with a predefined message, allowing it to serve as a panic button of sorts.
Protect's ease of use and accessibility is backed by a healthy feature set, though the system does leave room for improvement. The remote is somewhat basic and could be enhanced by backlit buttons that indicate which mode is currently active, and the alarm itself isn't as loud as we had anticipated. The siren should be enough to ward off any unwanted visitors, but there's no guarantee the neighbours will hear it, and with no external unit to hang on an outside wall, Protect also lacks a visual deterrent.
Summary
All things considered, we've come away impressed by Y-cam Protect's overall proposition. A £150 price tag is competitive, installation is simple, the system can easily be expanded to suit your needs, and instant alerts via the app or via an optional text-message service make good sense. Factor in an integrated battery and SIM connectivity, and Protect becomes a solid option whose functions are only likely to expand over time.
Bottom line: looking to quickly and easily secure your home or that of an elderly relative? Y-cam Protect is well worthy of consideration.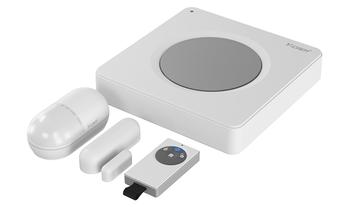 The Good

The Bad

Simple installation
Competitive pricing
Remote control with panic button
Integrated battery and SIM backup
Optional SMS alerts

May need to stock-up on batteries
Alarm could be louder
HEXUS.where2buy*
The Protect Alarm System is available to purchase direct from Y-cam.
HEXUS.right2reply
At HEXUS, we invite the companies whose products we test to comment on our articles. If any company representatives for the products reviewed choose to respond, we'll publish their commentary here verbatim.