Multi-tasking moms!
NINTENDO Wii

Sims 2 Castaway

Admittedly, Sims 2 Castaway can take up a lot of time, something that mothers have in short supply, but it's just the kind of game that lends well to her maternal brain.

Mother's are masters at multi-tasking and have spent a significant part of their lives carrying out mundane tasks. Sims 2 Castaway tests your organisational skills and ability to get a 101 things done at once to the max.

My mom says: "I love playing Castaway, it's totally addictive, but there's just not enough hours in the day to play it and keep up with the chores."

Recommended for: Mums with grown-up kids, or stay-at-home mums with a few hours to spare.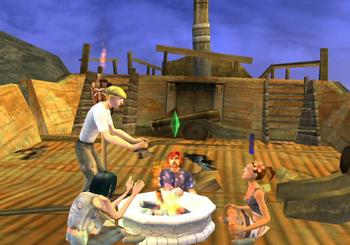 NINTENDO DS

Picross DS

Casual games are the way to go for working moms. My mother actually encouraged my father to set up a wireless connection in the house just so she could jump online and take on others in this creative puzzle game. Handily, there's also a daily Picross challenge which my mother tries to make time to return to improve her skills.

I've got this game myself, but get absolutely battered online by the hordes of puzzle solving geniuses out there, whereas my mother can hold her own with the best of them.

My mom says : "Picross is great, you can pick it up, jump online within a couple of minutes, play a short game and then turn the DS off. It suits my lifestyle."

Recommended for: Brainy moms seeking a quick puzzle fix.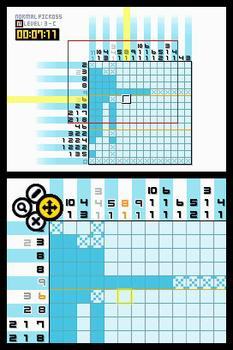 NINTENDO WII

Rayman Raving Rabbids 2

This game is certainly more fun when you play it with all the family and mother's love to see the family having fun, don't they? There's loads of mini-games and laugh out loud moments. After a busy day at home or at work, the Rayman games are a great way to chill out and have fun with the kids.

My mom says: "It's really funny. I thought washing the bunnies underwear was hilarious."

Recommended for: Moms with younger children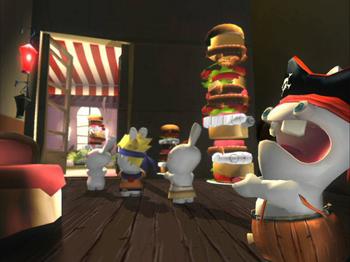 NINTENDO DS

New Super Mario Bros

You're onto a winner with any of the Super Mario platform games. When I was younger you couldn't get my mom off playing Mario on the NES. Whenever she plays New Super Mario Bros she jumps slightly out of her chair whenever she commands Mario to jump; it's really quite amusing to watch. She loves the simplicity of platformers, "there's no wandering around looking for stuff", as she puts it.

My mom says :"I've always loved the Mario games, although this one does frustrate the hell out of me. Actually, I'm at a stage when I'm underwater and the screen keeps scrolling across, I can't do it, it's driving me mad, will you try and do it for me?"

My mom likes Super Mario Bros 3, but she's rubbish at it.

Recommended for: Mario loving moms.