For moms with younger children!
NINTENDO WII

Zack & Wiki: Quest for Barbaros' Treasure

I only had this game for a week before trading it in, it just wasn't my thing, but I leant my Wii to my mother whilst I was away for a weekend and she was hooked.

There's not much action, but the point and click puzzle solving game will appeal to moms who like to sit back and logically work out how to solve a puzzle without any real time pressures. It looks like a game aimed toward kids, but some of the puzzles are fiendishly difficult.

My mom says: "It was really challenging and I liked the way you had to use the controllers to solve the puzzles."

Recommended for: Brainy mothers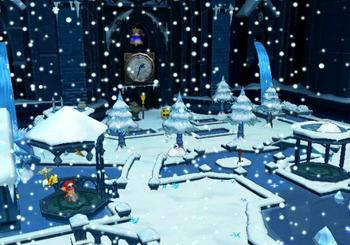 NINTENDO DS

Tetris DS

Every mother surely knows the premise of Tetris, they were probably playing it when you were still in the womb. They'll either love it or hate it, but it's no surprise to me that my mom can quite happily spend an hour on a Sunday in silence playing this additive puzzle game.

My mom says: "I've really got to be in the mood for playing Tetris, but once I get started it's hard to stop"

Recommended for: Puzzle loving moms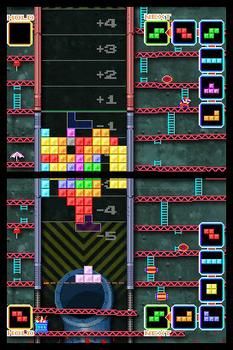 NINTENDO WII

Mario Party 8

"Mario Party? That's the dice throwing one, isn't it?" said my mother when I asked for her opinion on Mario Party 8. This is a real family game, a chance to get everyone involved. It offers hours of fun and laughs, with loads of well designed mini-games.

My mom says :: "It's a bit slow paced, but if the Wii were around 20 years ago, I know we would have played this with you kids. It's not quite the same now you're older, but remember the fun we had at Christmas, when you were about to win, but then I stole 2 stars from you?" Yeah, I do.

Recommended for: Moms with younger children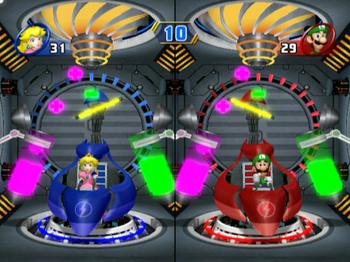 NINTENDO DS

42 All Time Classics (ClubHouse Games)

With 42 games in one, who isn't going to get some enjoyment out of this pick up and play title.There are loads of card games, including Hearts, President and Rummy and plenty of games to really test your skills, such as Backgammon and Mahjong.

My mom says : "I don't like playing the darts or bowling games, that's for beer swilling men, they just don't appeal to me. But, Word Balloon, Mahjong Solitaire, and Othello [I think she means Turncoat] are great fun. I never get bored playing."

Recommended for : Any type of mom, there's loads of variety.