First Look


Blast! Entertainment Ltd, part of the Mastertronic Group of companies, has agreed a major deal with Little Britain's licensing agent Granada Ventures, to publish Little Britain The Video Game on the PlayStation 2, PSP and PC formats.

Little Britain The Video Game is being developed collaboratively by Revolution Studios, Gamerholix and Gamesauce - all founder members of Game Republic – and will launch on PC CD-ROM and on the PlayStation 2 in January 2007. Additionally, there is a PlayStation Portable version planned to follow shortly after.

Little Britain has proved to be one of the most successful comedy shows of all time, and has enjoyed huge success amongst adults, teenagers and children alike. A recent W-Kat poll of 6000 UK schoolchildren showed that Little Britain was the second favourite brand after The Simpsons for 10-12 year old boys*, showing a younger audience is now also enjoying Little Britain alongside a loyal adult and teenage following. The Little Britain brand awareness will be ramped up over the Christmas period with the UK tour, interactive DVD release, live tour DVD release, Series 3 DVD release and the Little Britain Christmas Special.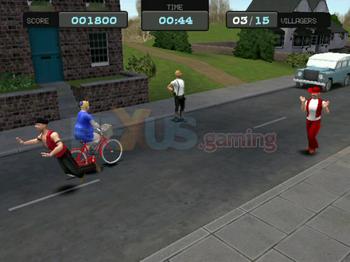 Little Britain The Video Game is a fun and entertaining collection of mini-games presented in the format of an episode from the TV show and players can get interactive with their favourite sketch show characters in a series of eight mini-games featuring Lou and Andy, Vicky Pollard, Mr. Mann, Emily and Florence, Marjorie Dawes, Daffyd Thomas, Judy & Maggie and Letty. Each mini game plays like a sketch from the TV show and to win the game, the player must progress through all the sketches to the end of the show, where the credits will roll.

The characters have all been modelled in 3D and hand animated to bring them to life, giving them the characteristics of their real-life counterparts. The voices will be provided by the stars of the TV show, Matt Lucas and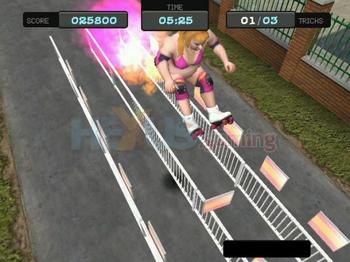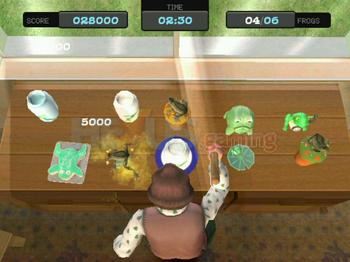 David Walliams who have also played an integral part in the scripting of the game and narrated by Tom Baker, ensuring that consumers will enjoy an authentic Little Britain experience, when playing.

All of the characters will be using their catchphrases recorded by Lucas and Walliams capturing the essence and humour of the show and the game will include the following favourite characters –

Lou and Andy – "If you have a verruca and would like to share it with others why not pop down to your local swimming pool"
Vicky Pollard – "It's a school day so Vicky Pollard has taken herself off to the park."
Mr.Mann – "Toys in Britain are sold in Toy Shops. This isn't a Toy Shop it's a real shop!"
Emily and Florence – "Men dressing up in women's clothing is in my view a disgusting perversion, yes I am sitting here in bra and panties but I draw the line there!"
Marjorie Dawes – "If I had my way fat people would be strangled at birth but unfortunately they are permitted to live!"
Daffyd Thomas – "In the small mining village of Llandewi Breffi lies the home of homosexual gay Daffyd Thomas."
Judy and Maggie – "One thing this country does better than all the others is fetes. Today in the charming village of Pox the ladies of the Women's Association are judging the food."
Letty – Moonwhile in Slut, Letty is admiring her froggy ornaments."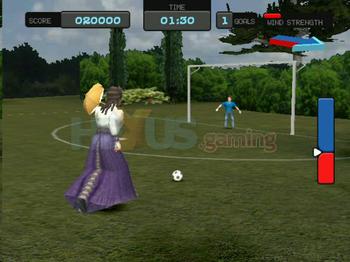 Mark Hurry, Commercial Affairs Director, Granada Ventures – "Little Britain is a hugely popular brand and we're pleased to be working in conjunction with Blast! Entertainment to produce a high quality video game to bring this phenomenon to an exciting and interactive format."




Sean Brennan, CEO of Blast! Entertainment commented – "This is such a well written and popular series that is enjoyed and loved by people of all ages, Blast! are extremely happy to have secured the rights to turn this British gem into a video game."