The features in a nut-shell


• EA SPORTS Interactive Leagues: Represent your club online against your rivals throughout the season in the F.A. Premier League, Bundesliga, French League or Mexican 1st Division. When they play, you play. Win and drive your club closer to glory. Lose and see your team plummet to the bottom of the table. Weekly podcasts include user interviews that broadcast your glory to the world.

• IMPROVED GAMEPLAY: Passing and positioning have all been enhanced. Players jostle and collide realistically while trying to win balls. New ball physics accurately recreate bouncing, skidding and topspin. Signature moves and playing styles for the stars have been authentically captured.

• SET PLAYS: Use the left analog stick to apply topspin or backspin to the ball for more creative set plays and finesse shots.

• NEW SHOOTING MECHANICS: Experience a more sophisticated shooting mechanic that gives you greater control for pin-point accuracy.

• ADVANCED GOALKEEPER AI: Goalkeeper intelligence is authentic, with true-to-life reactions and a greater variety of deflections and saves.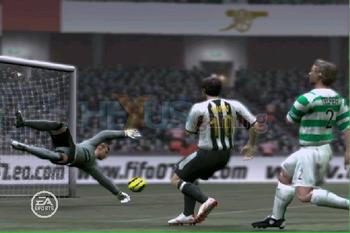 Click for larger image



• ENHANCED MANAGER MODE: Everything is real. Real money, youth player development, press and fan reaction. Immerse yourself completely in the world of a football manager. New this year – create your own club.

SOCIAL GAMING: Play against up to eight friends in the FIFA 07 LOUNGE to determine your champion. A new handicap system levels the playing field in the ultimate pursuit of bragging rights.

• COMPLETE AUTHENTICITY: FIFA 07 features 27 leagues from 20 nations. Over 510 teams are accurately represented with correct kits and badges.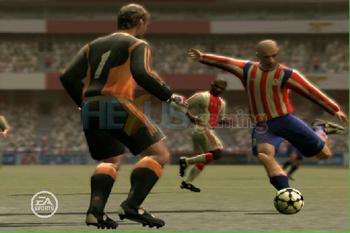 Click for larger image



• ONLINE EVERYWHERE: Never again miss any news with the ultimate sports ticker. While online, breaking news, live scores and results are delivered straight to your screen, 24/7.