Max Power live event


From June 30th to July 2nd UK car magazine Max Power played host to one of the biggest shows of the year, Max Power Live, at Birmingham's National Exhibition Centre, and Test Drive Unlimited took centre stage, joined by world-famous West Coast Customs' Ryan and Alex. The ride-pimping specialists were blown away by the game after playing the demo downloaded from Xbox Live Marketplace in May, but with Test Drive Unlimited stuffed to bursting with so many incredible cars it's questionable whether these rides actually need any pimping at all.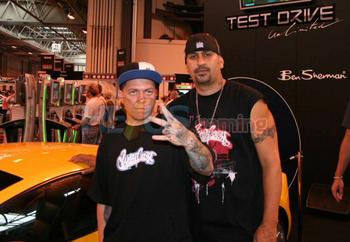 How did this guy play with three fingers?



Ryan and Alex spent time with the Atari team on the packed stand, talking to fans, brandishing their spectacular tattoos and posing for photos in front of the immaculate Lamborghini Gallardo, one of the mind-blowing automotive works of art featured in Test Drive Unlimited. Throughout the weekend 1000's of racing fans road-tested the game on 32 Xbox 360™ game pods, hammering the control pads solidly driving a selection of the world's most desirable and exclusive vehicles head-to-head on the tropical open roads of Hawaii.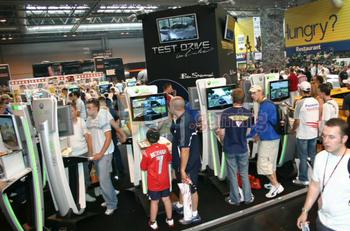 Click for larger image



Join HEXUS at the Test Drive Unlimited race day at Atari HQ! Sign up here

Read our hands on preview of Test Drive Unlimited here