Over the weekend Rockstar Games gained a great deal of attention by simply changing the homepage header logo on its Facebook, Twitter and official Newswire website from the traditional black, yellow and white one to a black on red version. This act was enough to make Rockstar Games a top Tweet, with 99,000 people reTweeting the post, and a trending topic on Facebook with 66,000 people sharing the post. Rockstar didn't even include a description or line of explanation with the image on either social media platform.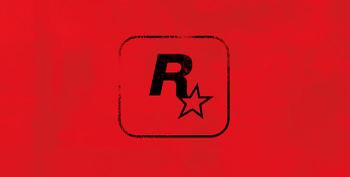 The conclusion jumped to by the masses, and the reason for the popularity of these simple social media updates, is that the black on red logo was consistently used in promotional artwork for Red Dead Redemption. Gamers are on tenterhooks waiting for a sequel (or prequel) announcement for this critically acclaimed wild west game.
With so little to go on, of course it's difficult to know what Rockstar's plans for a new Red Dead Redemption pre/sequel. It could be looking at a remaster, reboot, or completely new game. Which leads us to the following news…
Red Dead: Retribution
Apparently with the teaser image of the black on red Rockstar logo on the Newswire site there was some hidden code which contained the string 'Red Dead: Retribution.' The site has since been updated with that text string removed. Luckily for us Youtuber PsychKyle recorded screenshots of the website source code, as you can see in my screenshot.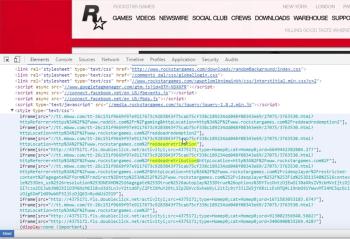 All the above points to a new Read Dead game coming along under the name of 'Red Dead: Retribution.' Furthermore, Rockstar has recently been promising investors that some "exciting future projects that will be revealed soon." We hope that any upcoming game will be not limited to the consoles.
Update:
Red Dead Redemption 2 confirmed for Autumn 2017 on PS4 and Xbox One
A trailer will be released on Thursday 20th October 2016.