Vastly improved drum kit with loads of extras
Gone is the plastic, rattly pad to be replaced but a far more pro-looking rubberised pad housed within a sturdier frame. Even the rims have been softened up a tad but there's way more movement in the pads themselves and yes, they are impact sensitive… so the harder you play, the louder you get. Overall, the build quality looks and feels far more substantial and durable… the difference between the old and new kit is akin to the difference between an original DS and DS Lite… the new one feels like much more of a professional job.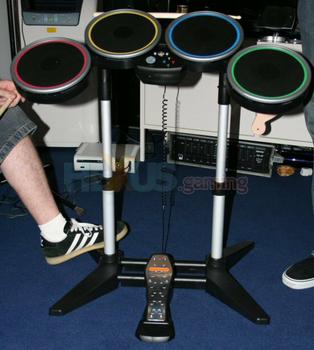 Click for larger image



And speaking of professional, real drum kits have cymbals, don't they? Yes, I know GHWT has cymbals so that's nothing new, but with Rock Band 2 you can have as many or as few as you like, from none up to three and these plug into the expansion ports on the back of the drum kit centre console. There's a fourth port there too, so you can also add a second kick pedal, which should ease some of that calf strain when hammering out a complicated bass beat… double bass drums!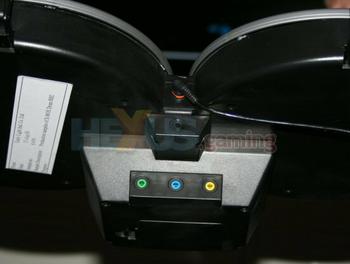 Click for larger image



And while I mention the kick pedal, that too has had an overhaul and is a much sturdier build quality. John says the new design, reinforced with a chromed steel faceplate, firmer spring action and noticeably larger rubber stops, is driven by feedback by players… and he apologises for underestimating just how hard folk will stamp on the damn pedal.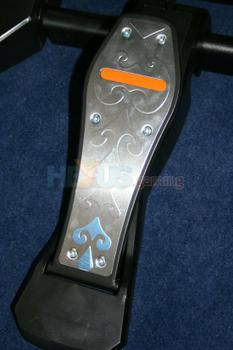 Click for larger image