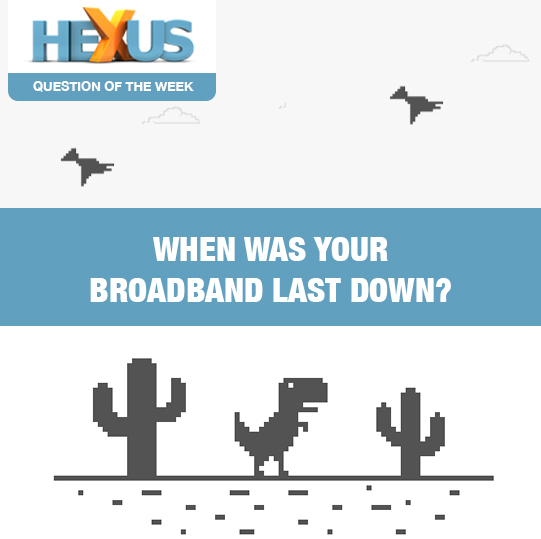 The importance of a reliable Internet connection has been emphasised by the global pandemic. Whether you're keeping in touch with friends and family, working from home or simply trying to stay entertained, being reliably connected is of paramount importance.
Makes you wonder, are our broadband connections dependable enough to sustain our new way of life? Living in a small town I personally feel relatively fortunate. While my connection isn't the quickest (50Mb), the speed is mostly consistent and, other than a local power outage a few months back, I can't actually remember the last time the broadband itself was down.
But how reliable is broadband service in other areas around the UK and indeed the globe? To help shed some light, this week's question asks: when was your broadband last down? Let us know using the comments facility below.