Apple has launched its fastest ever MacBook Pro laptop computers. The firm has started to make MacBook Pros available with faster 8th- and 9th-generation Intel Core processors. For the first time it is now possible to spec your new MacBook Pro with an 8-core Intel CPU. With an octa-core CPU equipped Apple claims the newest MacBook Pro models will be "two times faster performance than a quad-core MacBook Pro". Octa- and hexa-core processor options are only available with the 15-inch models, the 13-inch MacBook Pro max spec includes quad-core CPUs.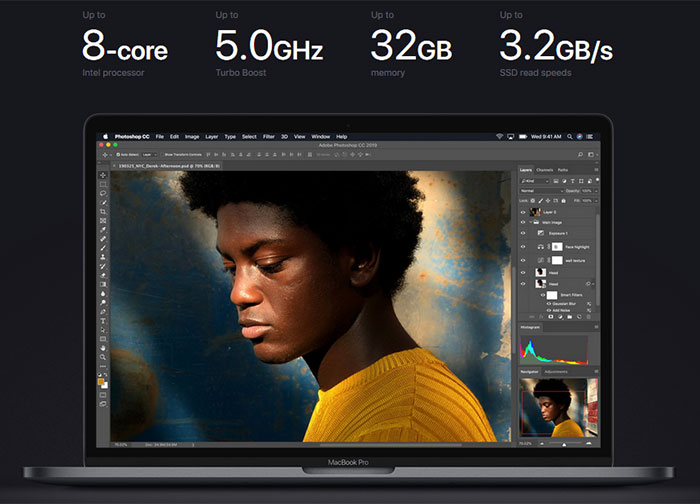 "Now with 8-core processors for an incredible performance boost, along with its stunning Retina display, fast storage, all-day battery life and running macOS, MacBook Pro continues to be the world's best pro notebook," said Tom Boger, Apple's senior director of Mac Product Marketing.
It will be interesting to see real-world performance tests of these machines when the first reviews arrive, as MacBook Pros seem to have previously had issues with powerful processors due to their extreme thinness.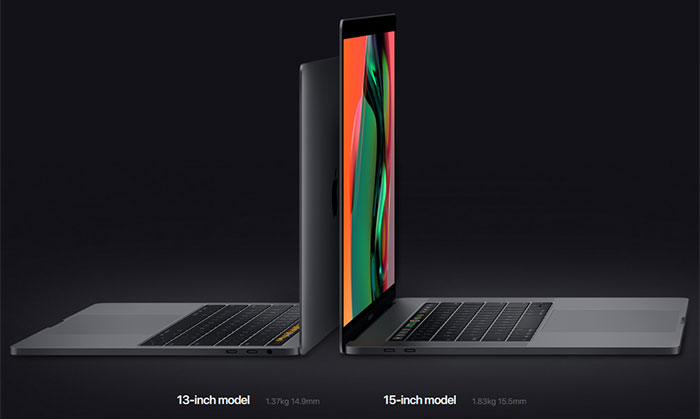 In terms of graphics, the 13-inch Mac Book Pro models come with with Intel Iris Plus iGPUs but the 15-inch models are configurable with various Radeon Pro graphics options up to Radeon Pro Vega 20 with 4GB of HBM2 memory.
Supporting specs are solid with Apple's Retina screens delivering up to 500nits of brightness, support for the P3 wide colour gamut and True Tone technology. Making for a well rounded multimedia experience Apple boasts of its "incredibly immersive stereo speakers with wide-stereo sound". Input peripherals should offer a premium experience with a refined butterfly keyboard, dynamic and contextual controls with Touch Bar and a large Force Touch trackpad. Elsewhere in the specs it is worth highlighting fast SSD options, Touch ID, Apple T2 security chip, and Thunderbolt 3 ports for data transfer, charging and connecting up to two 5K displays or four external GPUs.
On the topic of the new keyboard we don't have that many details but Apple has signalled that it is using "new materials" to significantly cut down on user complaints. This isn't a fourth gen butterfly keyboard then, just a tweaked third gen design. Interestingly the newest MacBook Pro models will be immediately enrolled in the Apple's Keyboard Service Program which spans "four years after the first retail sale of the unit".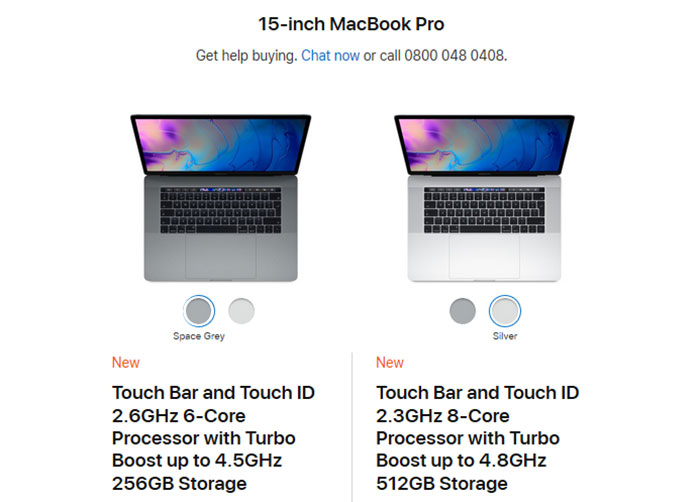 The MacBook Pro line starts at $1,799 for the 13-inch model and $2,399 for the 15-inch version. In the UK these new models start at £1,749.00 and £2,349.00, respectively.