Thecus told us about its Firmware V5 earlier this year, and has now announced support for Apple's latest Mac OS X iteration - OS X Lion.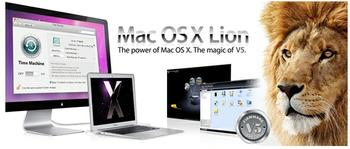 The company tells us that Firmware V5 takes full advantage of the performance improvements that Apple has made, to the Apple Filing Protocol (AFP) 3.3. Additionally, it also delivers full Apple Time Machine support with OS X Lion.
To take advantage, Firmware V5 can be downloaded from here.