HTC and Valve only announced the new Vive Pre development kit last week at CES. We learned that the latest version of the Vive was more compact, comfortable and stable - thanks to its better ergonomics. However, perhaps the biggest change from the first generation unit came from the addition of a front mounted camera feed. The Vive's accompanying VR controllers were also tweaked to bring improvements to the all-important natural feeling controls, to improve your feeling of immersion.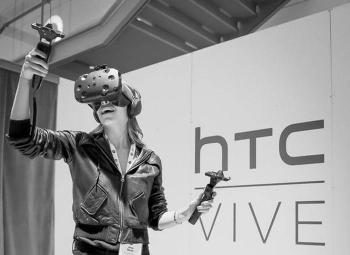 Much of a new Daily Telegraph interview with HTC's CEO Cher Wang is about the company's overall business outlook. It can't have escaped anyone's consciousness that HTC isn't such a popular brand in smartphones nowadays. However it was noted that during the interview the HTC CEO was both "upbeat and excited". It's all down to the optimism for the HTC Vive which "could change surgery, education, science, even shopping," said Wang.
While admitting that smartphones would remain important for HTC for now, Wang said that creating "a natural extension to other connected devices like wearables and virtual reality is more important". By shifting the business focus somewhat she may be able to steer the company fortunes away from the fierce competition in every niche of the smartphone market. A big problem for HTC and its investors is that it can't gauge the size of the VR market as it's so new.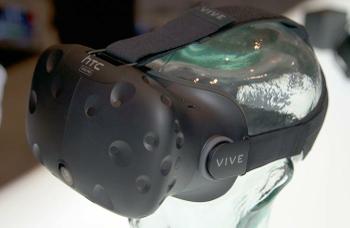 Last week we reported that the HTC Vive's major competitor, the Oculus Rift, opened up for pre-orders. The pre-order Rift is priced at $600 / £500 (plus delivery and taxes) and will start to ship from 28th March 2016. Until now we had no clear price and shipping date for the HTC Vive. Thanks to a Daily Telegraph interview with HTC's CEO Cher Wang, we have a pre-order opening date of 29th February.
To be a competitive success pricing is vital. Oculus often talked about how its hardware would be priced as low as was possible for market penetration. We now know the consumer Oculus Rift costs $600. Unfortunately we will simply have to wait and see how HTC price positions the Vive and how it compares to its major competitor.
HTC has published a series of videos showing the Vive at CES 2016.