Dell has launched the OptiPlex 7070 Ultra which it describes as an innovative clutter free zero footprint desktop PC. The key design decision is making the PC into a module that snaps onto the monitor stand. Due to this, Dell says that users can upgrade their screens and PC performance components separately – quite different from the popular AiO designs that are currently available. The form factor still allows for computer upgrades like RAM and storage, as well as easy servicing.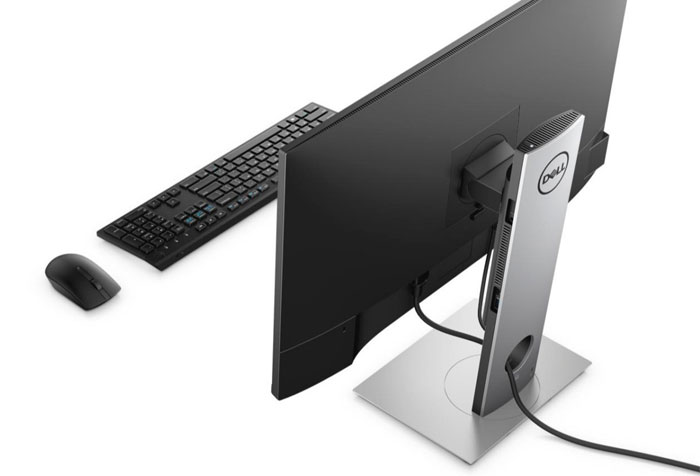 Users can configure the Dell OptiPlex 7070 Ultra desktop PC with up to a 25W Intel Core vPro i7 processor, 64GB of RAM, a 1TB NVMe SSD and a 2TB HDD. Oddly, Dell doesn't mention the screen options available to this coming soon product. However, it does say that there will be choices of main monitor and options for dual and even triple displays using various Dell accessories and VESA mounts.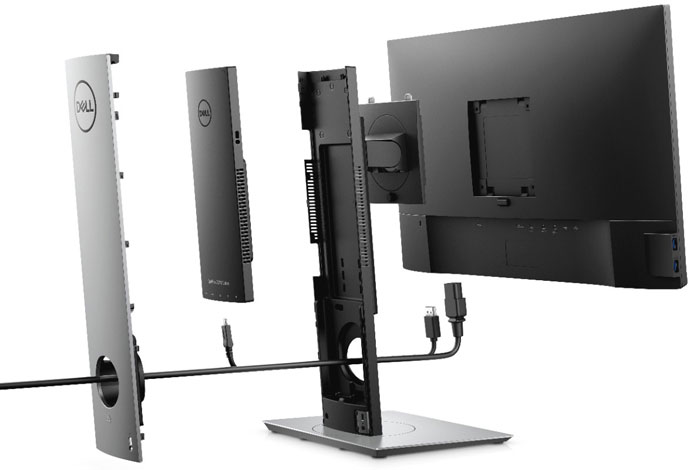 Why does Dell thin we need this modular new OptiPlex? Dave Lincoln, vice president of Fixed Computing, Dell, said that "IT leaders are faced with pressure to keep costs down while giving employees flexibility and freedom to work in ways they're most productive. As more organizations move to open floor plans, they're looking for technology that maximizes desk space, employee productivity and IT investments." Lincoln went on to claim that the new 'category defining' PC will thus be an attractive proposition.
In addition to the OptiPlex 7070 Ultra desktop, Dell introduced the new OptiPlex 7071 Tower, ideal for businesses using VR content. This is said to be the most powerful OptiPlex yet and can be configured with 9th Gen Intel Core processors up to the new 95W, 8-core Core i9 processor with optional Intel vPro technology.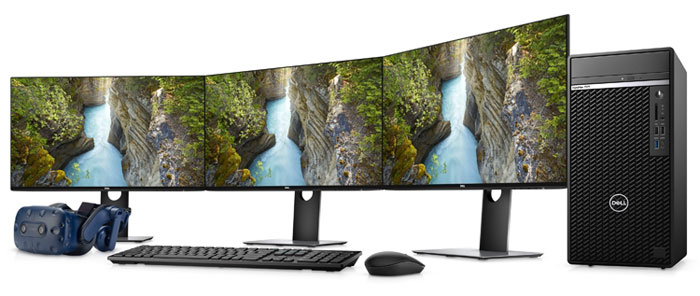 The Dell OptiPlex 7070 Ultra will be available on 24th September with an average price of $749. In an email to HEXUS, Dell said UK pricing will be confirmed nearer to that availability date.
The Dell OptiPlex 7071 Tower will be available on 24th September.