Performance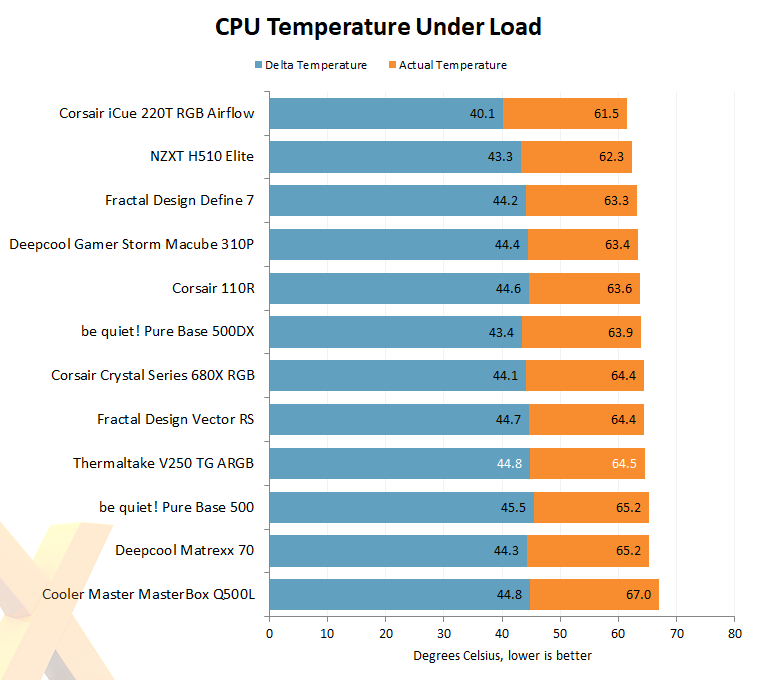 You don't need to spend big sums on a chassis to cool a modern-day processor. Our eight-core, 16-thread AMD Ryzen chip runs cool in any of the dozen setups.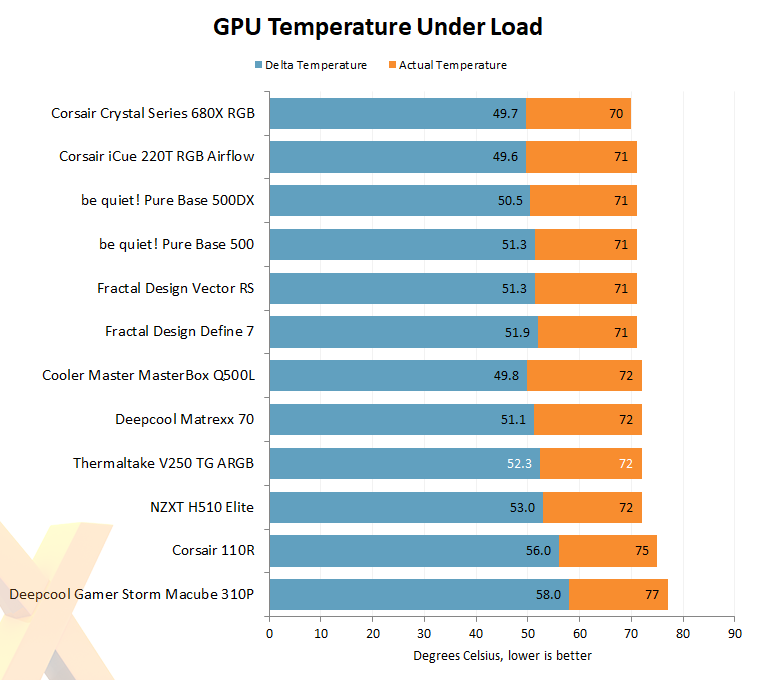 Graphics cooling requirements can be a more pressing concern. Our Radeon RX 580 graphics card quickly reached 72ºC inside the Thermaltake, suggesting that despite three intakes, front airflow is somewhat hampered by the front panel design.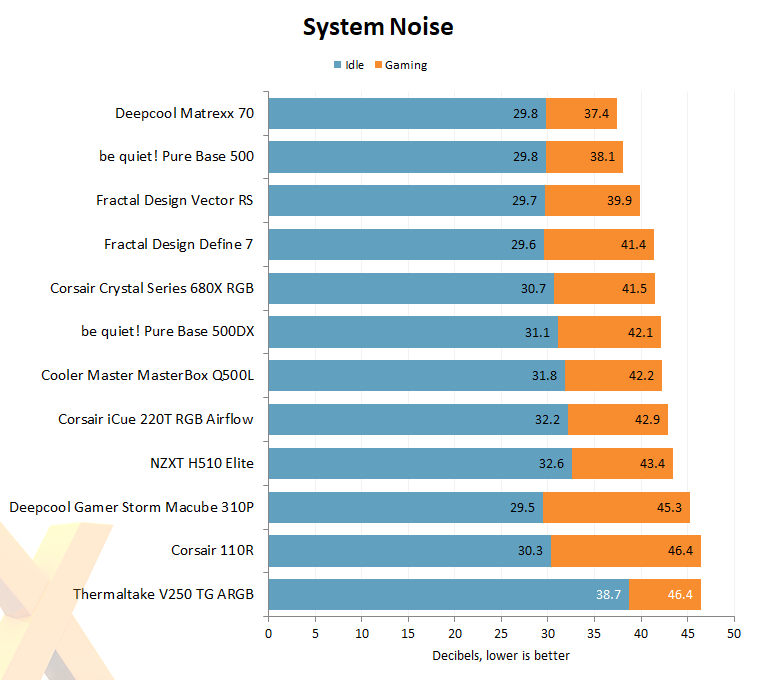 This is the graph that we feel separates the really good chassis from those that are merely decent. Keeping noise levels in check requires good-quality fans, and the Thermaltake falls short of the mark. The test setup is always clearly audible and quite distracting when gaming.