Performance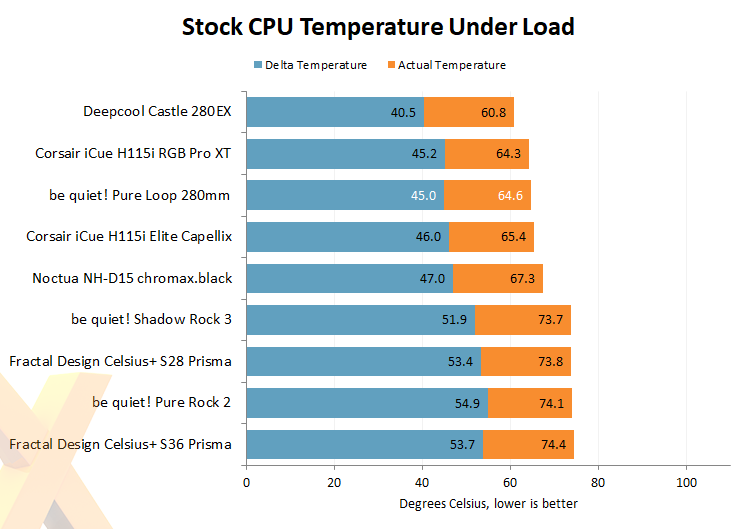 Our benchmarks begin with the 105W AMD Ryzen 3950X CPU running at stock speeds. We use the popular and open source Blender creation suite to render the taxing Victor scene and record the average CPU temperature from the last five minutes of 100 percent load.
be quiet!'s Pure Loop might be the most affordable 280mm liquid cooler in our charts, yet it has no trouble keeping up with pricier competitors in the performance stakes. Cooling credentials on our high-end CPU are very decent and a solid step-up from some of the firm's mid-range air coolers.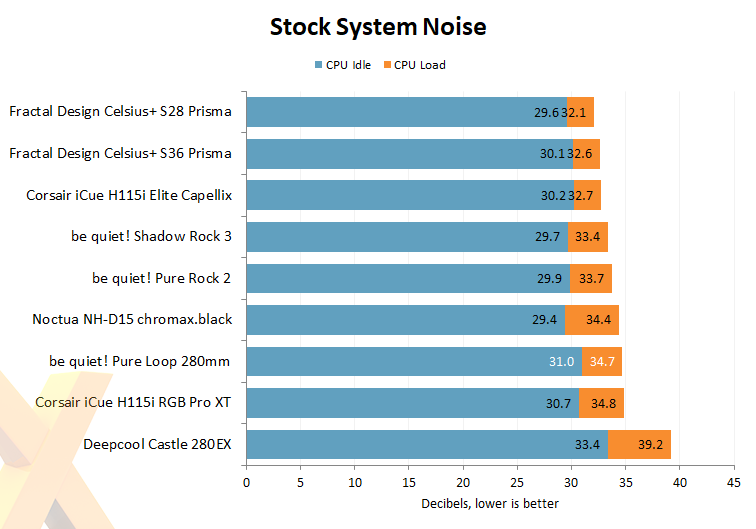 Here's a turn up for the books. We're surprised to find the Pure Loop 280mm nearer the bottom of the noise chart, but it's important to put the readings in perspective. Every cooler bar the Deepcool Castle 280EX can be deemed reasonably quiet, yet while the Pure Loop isn't loud, others have upped their game to such an extent that be quiet! is no longer the automatic choice for a near-silent build.
In our test platform, the steady hum of the Pure Loop pump is audible in a quiet room, and while other AIO coolers have taken fan profiles into their own hands in order to optimally balance performance and noise output, be quiet! still relies on the system BIOS to manage speeds.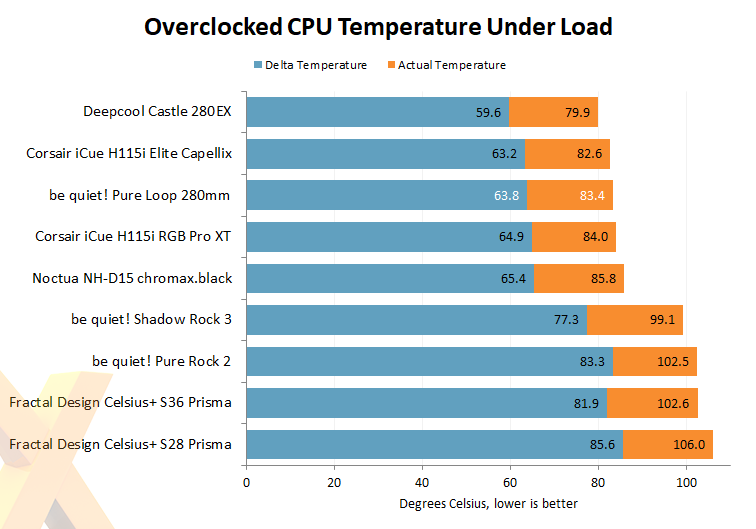 Upping the ante in a simple manner, we raise the multiplier to 43x on all cores, while increasing voltage to 1.3V. We know the chip can do it, and the bump in juice is enough to push the coolers closer to their limit.
Even at these settings, the Pure Loop 280mm feels right at home on our 16-core CPU. Solid results at an attractive price point.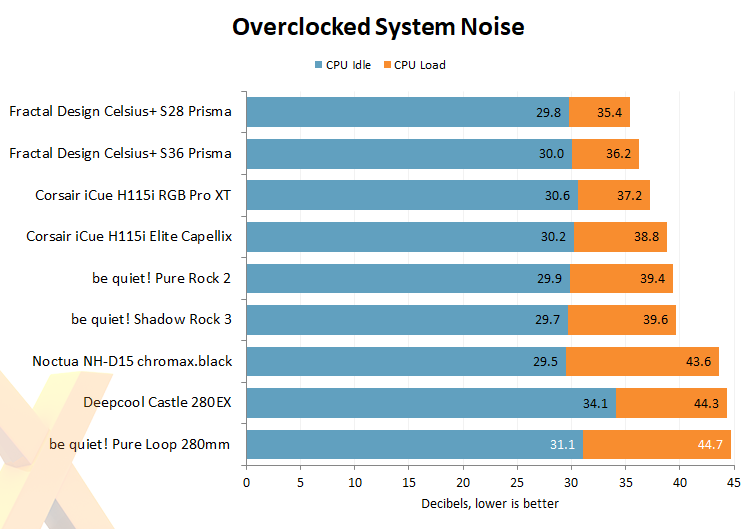 With temperatures climbing as a result of the OC, the BIOS fan profile is eager to crank-up speeds, resulting in a clear increase in noise output. Once again the physical readings don't reveal everything - be quiet!'s fans create a relatively smooth hum that we don't find overly distracting - but you can definitely hear it and you'll want to play with the fan curve to reduce noise at the expense of temperature.