Benchmarks: NAS Performance Toolkit - Part I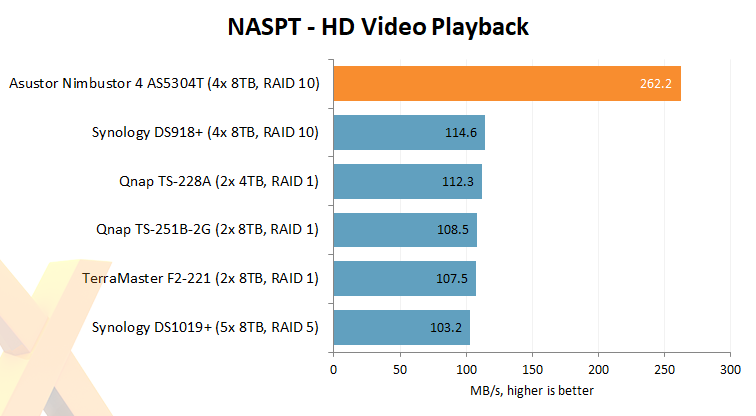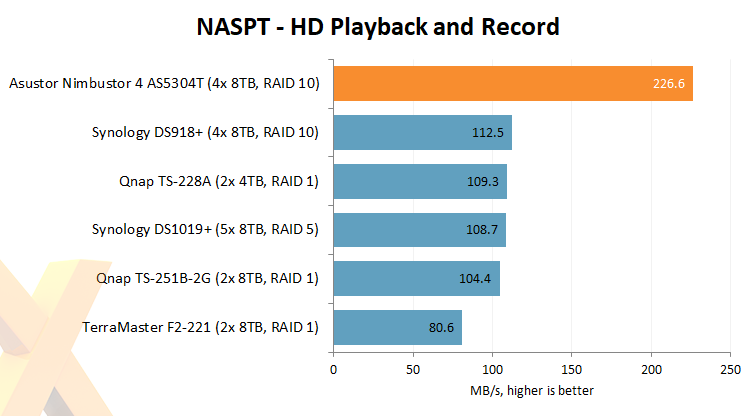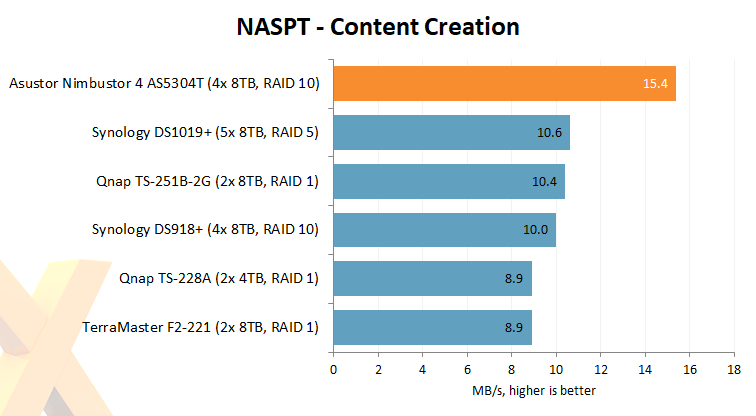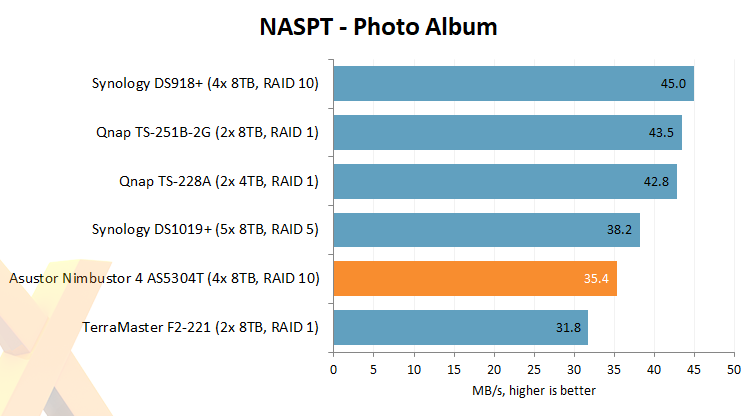 Intel's NAS Performance Toolkit simulates various workloads to gauge theoretical performance. HD Video Playback represents 10 minutes of high-definition MPEG-2 video from a single 1.3GB file. HD Video Playback and Record combines the playback test with an offset 720p recording written sequentially with 256KB access. Content Creation is primarily a test of random writes, while Photo Album is a largely sequential test of mixed-sized reads.
Been making do with regular Gigabit Ethernet for far too long? 2.5GbE will come as a breath of fresh air. Performance in the video and content creation tests is impressive, though the Asustor doesn't cope with the mixed Photo Album benchmark quite as well.