Performance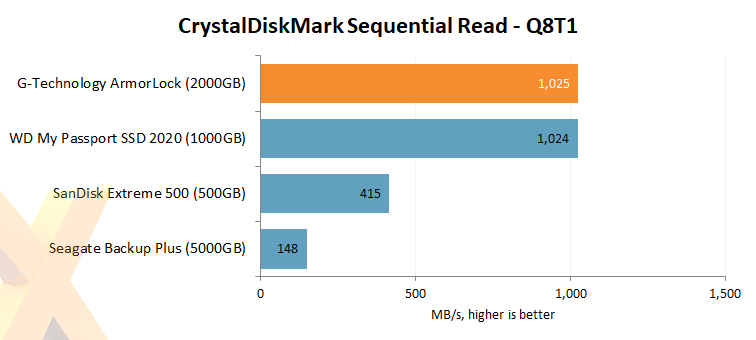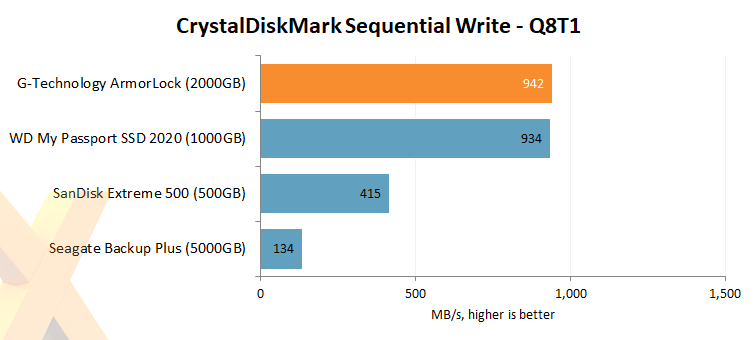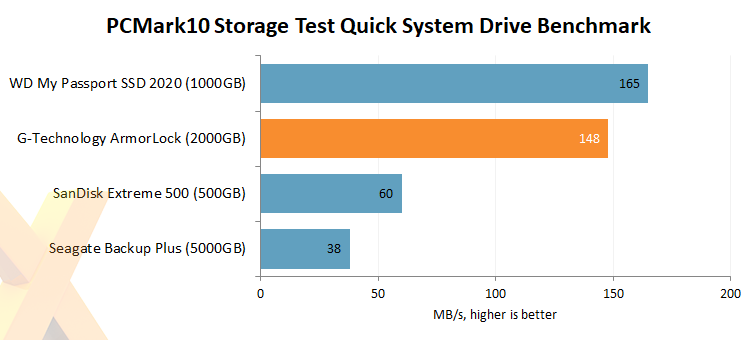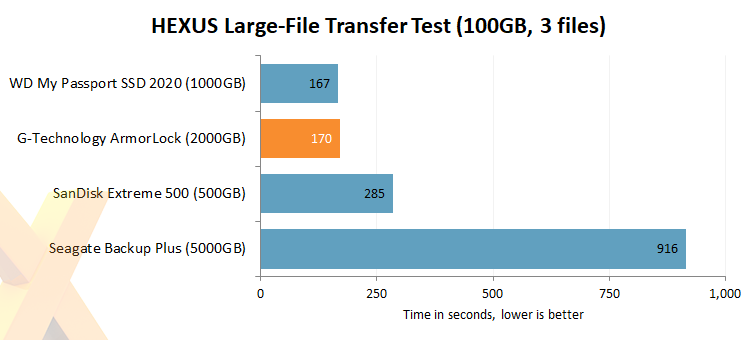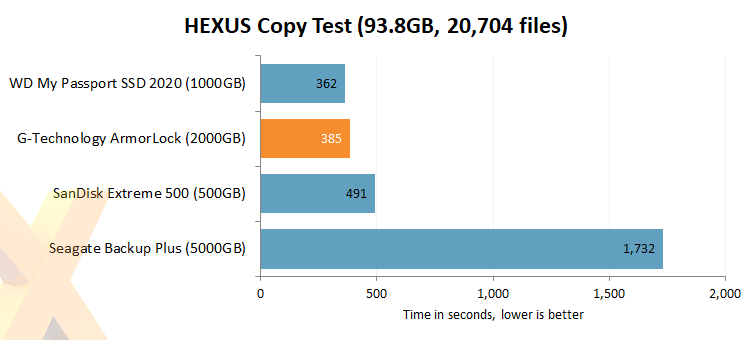 We take a look at performance by comparing against two other external SSDs - WD My Passport SSD and SanDisk Extreme 500 - along with a 2.5in mechanical Seagate 5TB spinner for good measure.
G-Technology says there is little performance impact by having full-drive encryption as it's a hardware-based solution baked into the silicon. CrystalDiskMark's sequential tests tend to agree.
Looking at real-world use on our latest AMD Ryzen test platform, representing an average of reads from and writes to the external drives, performance isn't as swift. For example, it takes 170 seconds to transfer three files totalling 100GB, offering around 600MB/s. Still not slow, of course, but not as fast as the synthetic tests would lead you to believe. Going from what we have seen, completely filling the ArmorLock with huge files will take close to an hour, compared to around five hours for a mechanical drive.
It naturally takes a lot longer to move smaller files over, though we imagine most users of this kind of storage will focus on large files typically used in the creation industries.