It's been established for some time that Microsoft has given up on the consumer smartphone market. Remaining stock of the old Lumia range is running dry, and Windows 10 Mobile development has been shifted away from the main Redstone 3 branch to a 'feature2' branch. There are plenty of other signs of the decline of Windows Mobile if you wish to look.
In Microsoft's latest set of financials (Q1 2017) phone hardware only generated $5 million in sales worldwide, compared to $1.4 billion a couple of years earlier. What is remaining seems to be some business focussed smartphone devices, like the HP Elite x3, which majors on security, and in desktop utility via Continuum.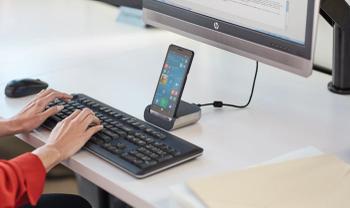 So can Microsoft give us any indications on its future in smartphones? Does it have a strategy to refresh or renew its Lumia range, for example? In an interview with Marketplace.org, Microsoft's CEO had the following to say regarding future phone hardware:
"We make phones today, we have OEMs like HP making phones and others and we picked a very specific area to focus on which is management, security, and this one particular feature that we have called Continuum, which is a phone that can even be a desktop."

"We're making sure that all of our software is available on iOS and Android and it's first class, and we're looking for what's the next change in form and function. What we've done with Surface is a good example. No one before us thought of 2-in-1s, and we created that category and made it a successful category to the point where there are more 2-in-1s coming. And that's what we want to do. So when you say we'll make more phones, I'm sure we'll make more phones, but they will not look like phones that are there today."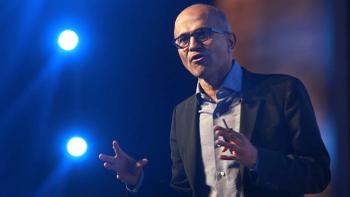 As Windows Central reports, Microsoft is expected to add phone hardware to its successful Surface line of devices when it is ready. It's been quite a while since we covered Surface Phone rumours. What is clear is that Microsoft feels that its new Surface Phone should offer something really new, something 'disruptive' as many in tech say nowadays.
It would be good for Microsoft if it could get its universal app store well-stocked first. With the launch of Windows 10 S and associated devices, plus Cellular PCs on the horizon, it might just start to reignite developer interest this year.