Take Two Interactive has released its financials for its second quarter, ending 30th Sept. The company has progressed well with $492.7 million of revenue generated, as compared to $443.6 million in last year's fiscal second quarter. Of this digital revenue was $358.4 million, up 18 per cent year on year. In this most recent set of results the largest contributors to revenue were; NBA 2K19 and NBA 2K18, Grand Theft Auto Online and Grand Theft Auto V, NBA 2K Online 2, Dragon City and Monster Legends, and WWE SuperCard. Yes, the Red Dead Redemption 2 (RDR2) income stream isn't included in this reporting period, of course.
We already know RDR2 is a resounding success, at the end of October HEXUS reported that the game became the entertainment industry's second biggest launch ever (after GTA V) after it raked in $725 million in its first three days. In an update on this success story a few hours ago (coinciding with the financials), CNBC reported that in 8 days RDR2 has already outpaced the original game in total sales. So far 17 million units have been sold. With these stellar results Take Two has increased its outlook for the full financial year.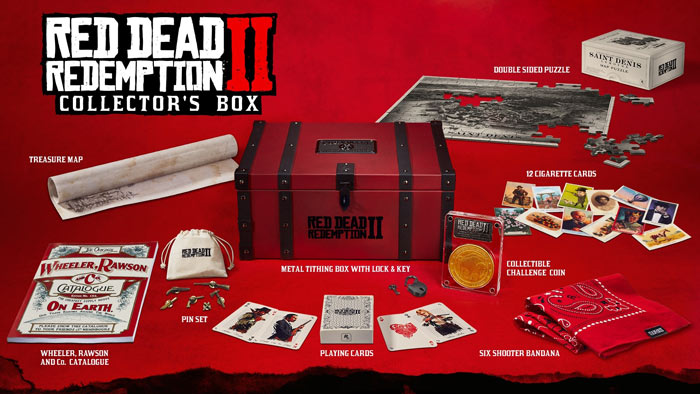 Investor asks about RDR2 PC release
As usual in the wake of financial results a conference call was held with questions from investors. VG247 reports that a plucky investor raised the question on many a PC Gamer's mind – will RDR2 be coming to PC? For the sake of clarity, and due to a wooly answer, I have reproduced the verbal exchange below.
Investor: Red Dead 1 was not on PC. Any updated thoughts on making Red Dead 2 available on PC down the road? Thanks.
Strauss Zelnick (Chairman and CEO of Take-Two): Sorry, could you just repeat the third question?
Investor: Yeah, Strauss, just on making Red Dead 2 available on PC.
Strauss Zelnick: On making it available on PC?
Lainie Goldstein (also Take-Two): PC.
Strauss Zelnick: In terms of ongoing releases, Rockstar will talk about what their intentions are going forward with regard to all upcoming products and that the same would hold true for platform. So, in this particular instance, I can't really give you too much clarity, apologies.
The answer is more or less 'no comment', unfortunately. Meanwhile RockStar is busy preparing for the release of Red Dead Online beta later this month.