Panasonic has been showing off its new Toughpad tablets at an industry show in Singapore. We featured the press release news here on HEXUS last November but the devices were never released in "spring" and now aren't due for launch until August /September. Since the time of the press release the spec has been improved to include Android ICS as standard.
Fearless
The Panasonic Toughpad is designed with robustness at its heart. Panasonic calls these tablets "the fearless new business tablets that go where no tablets have gone before." If you want to see a tablet being mistreated and coming out unscathed check out the video above complete with gravelly voiceover. The Toughpad can withstand being dropped from 1.2m and doesn't sweat operating in environments between -10 and +50 degrees Celsius. Satoshi Mizobata, a director at Panasonic Toughbook APAC said to AFP news "It's military-type. It is water-proof, dust-proof and shock-proof."
The tablet also comes with a stylus included for those times when your hands are just so covered in muck that prodding at the screen would be impractical.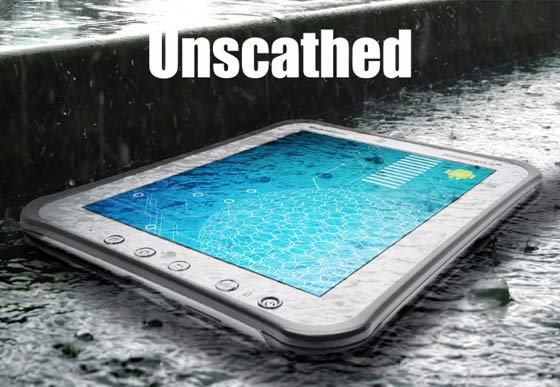 But otherwise Mr Average
The rest of the tablet tech specs are pretty standard Android tablet fare with a 10.1 inch LCD screen, 1.2GHz dual core processor, 1GB of RAM and 16GB flash storage built in. Wireless communication standards include Wi-Fi, Bluetooth and GPS with optional 3G or 4G LTE capability. The device has a battery life of about nine hours and weighs in at just less than one kilo.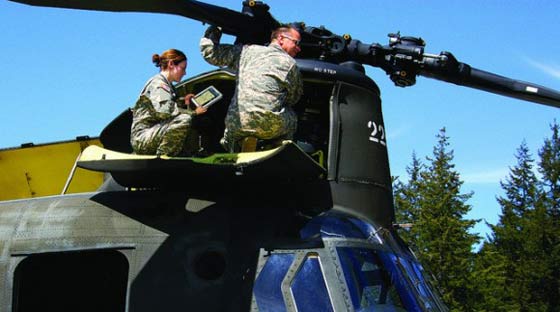 Until you see the price
The price of the Toughpad A1 is set to be in the region of US $1,599, which will probably not put strain on the budgets of the defence, utility and construction companies that are expected to buy a major proportion of these tablets. For a device with nine lives that's only $177 per life! However also in the news today a US company, Indolian, launched an Android ICS tablet including a 1GHZ CPU and 512MB RAM at under $100.
Panasonic is also working on a Windows RT version of the Toughpad which will be released in 2013.