A recent report has shown that tablets have now risen above Nintendo's 3DS as the most popular gaming device for children in the UK, reports MCV. The data, from Futuresource Consulting, points out that 44 per cent of UK children aged between 3 and 12 now own a tablet, with 30 per cent of those aged 3 to 4 owning one. Tablets are also said to be the most likely items UK parents will purchase as gifts for their kids within the next six months.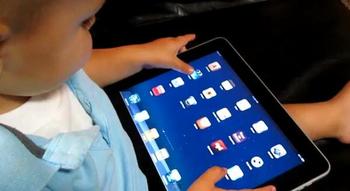 Looking at children aged 9 and over, these are revealed to be more likely to own smartphones than tablets. 25 per cent of 9 to 10 year olds own a smartphone and this statistic jumps to 46 per cent for those aged 11 to 12.
Interestingly the data also showed that kids are spending more time playing traditional toys, despite the rise in tablet ownership. While 54 per cent of children play on consoles or PC games for five or more hours per week, 63 per cent of children spend the same amount of time playing with traditional toys.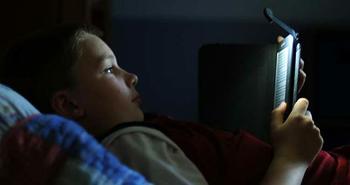 Furthermore, 39 per cent of UK children were discovered to spend five or more hours a week playing with jigsaws and board games, but reading remains the most popular activity with 45 per cent of children enjoying reading every day.
Tablets are the go to device for entertainment
In other tablet research, from a Kantar Media syndicated study, 45 per cent of all British adults now own a tablet and uses it regularly for TV, films, YouTube or gaming, according to The Drum. The figures show a marked increase compared to the 32 per cent of a year ago.
"The arrival of cheaper Android based tablets such as Tesco's Hudl and the Kindle Fire has turned what was a premium device into something that's much more ubiquitous but also increasingly as personal as the smartphone we use when we are on the go," said Trevor Vagg, director of Kantar Media Custom. "These shifts open new doors for advertisers in terms of targeted messaging opportunities."
In recent months I have been watching a lot more BBC iPlayer programming and 4OD 'box sets' on my Samsung Galaxy Note 8, so this 'sample of 1' seems to agree with the Kantar Media trending data.