Research firm Gartner has published figures for worldwide smartphone sales during Q1 2016. Readers probably won't be surprised at the smartphone platform and brand pecking orders but the extent to which the Windows Phone platform has dropped since last year is rather catastrophic.
Starting by looking at the big picture, in Q1 2016 there were a total of 349 million smartphones sold worldwide. That's nearly 4 per cent better than a year ago when 336 million were sold during the same quarter. As usual, there's been movement in the market shares of the leading smartphone making firms and the respective platforms moved too.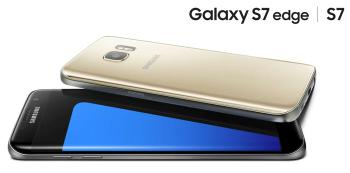 Chinese smartphone makers grow
Summing up the market shuffle Anshul Gupta, research director at Gartner, explained "In a slowing smartphone market where large vendors are experiencing growth saturation, emerging brands are disrupting existing brands' long-standing business models to increase their share." Gupta tipped Chinese brands as emerging to become leaders globally, pointing out the shift between this year and last "Two Chinese brands ranked within the top five worldwide smartphone vendors in the first quarter of 2015, and represented 11 percent of the market. In the first quarter of 2016, there were three Chinese brands – Huawei, Oppo and Xiaomi – and they achieved 17 percent of the market."
Despite the Chinese surge the twin titans of Samsung and Apple still look strong. Samsung particularly did well to reverse its fortunes with the Galaxy S7 series, perhaps precipitating Apple's first ever double digit decline year-on-year.
Platforms: Android surges
Comparing the quarters, Android regained share over iOS and Windows to grab a commanding 84 per cent of the market. The table below paints a very clear picture of the movement in OS market share where again we see Apple/iOS slump.
As the story is headlined, perhaps the most dramatic thing we see in these figures is the decline of the Windows mobile platform. Microsoft and Nokia seemed to work very hard to gain momentum for Windows Phone when it was reborn with version 8 of the OS.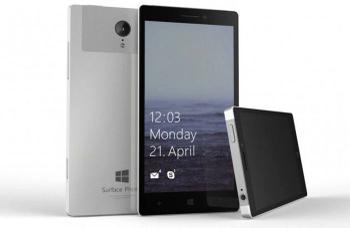 For some time it looked to be doing well in flagship camera devices, later its budget smartphones seemed to appeal as they still operated slickly, despite the entry level processors they were equipped with. In the last year Microsoft seems to have put Windows phones on the backburner and the market has responded. The current trend doesn't look like it will be reversed any time soon. Microsoft may come out with a Surface Phone later this year to try and rekindle Windows mobile interest. Meanwhile we hear that Nokia is going to re-emerge as a smartphone and tablet maker embracing the Android OS.