Stop Your Grinning and Drop Your Linen
Memory? This one's easy. G.Skill kits are, in our estimation, about as bullet-proof as they come. Our chosen dual-channel (2x16GB) kit of Trident Z Neo is optimised for AMD Ryzen and offers a decent 3,200MHz frequency with tight 14-14-14-34 latencies. Applying said speeds via the DOCP profile in the Asus BIOS is both quick and painless. It just works, as any respectable memory kit should.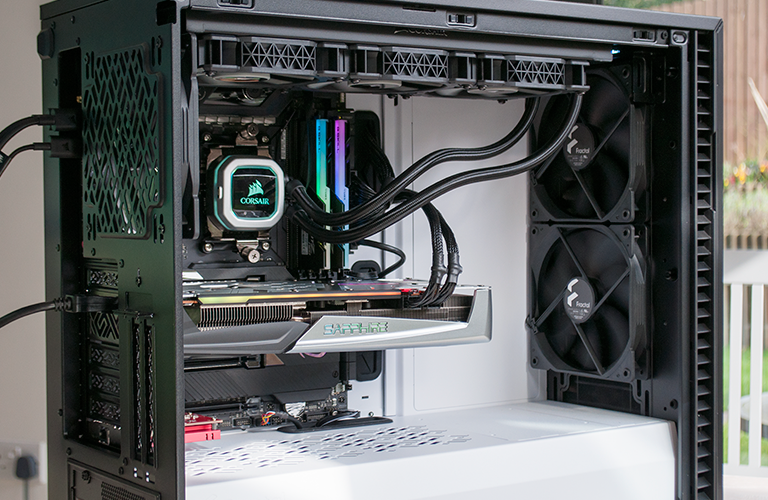 Storage needs to be both fast and spacious enough to house myriad benchmarks. A 2TB Corsair MP600 PCIe 4.0 M.2 SSD more than fits the bill, though we have chosen to remove the large default heatsink and install the drive beneath the heatspreader featured across the bottom of the Asus motherboard. As yet, the change in cooling hasn't been detrimental to overall performance.
In the power department you can't go wrong with a 1,000W be quiet! Straight Power 11 Platinum supply, and to allow for testing of 10GbE network products, we've installed an Asus XG-C100C 10GBase-T PCIe adapter. 10GbE holds real potential for NAS solutions, but, boy, it is a crying shame that Asus decided to outfit its network card with a red PCB and heatsink that clashes with the rest of our build.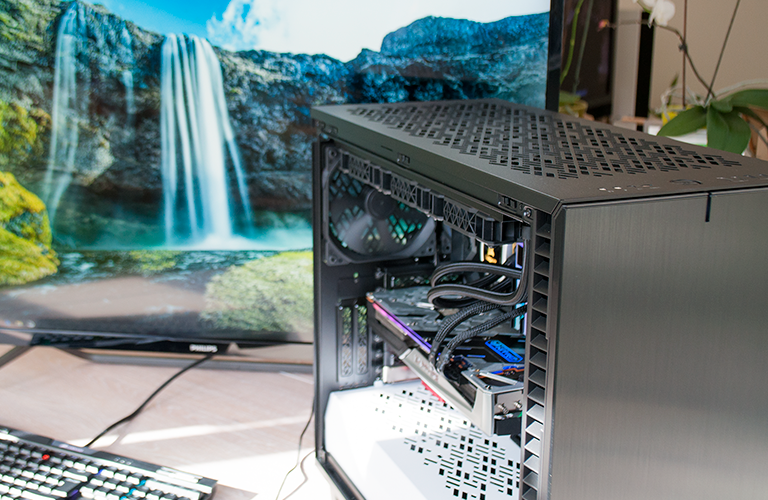 Possibly the finest mid-tower chassis on the market today. That's how we described the Fractal Design Define 7 in our review a couple months' ago, so we had no hesitation using the same mid-tower frame for our 2020 test platform. We've opted for a clear glass window, which is ideal for keeping tabs on review hardware, and our cable management is reasonably neat, if we may say so ourselves.
The 360mm all-in-one liquid cooler is installed in the roof of the chassis, with the trio of 120mm fans configured to push air up through the radiator and out the vented top cover. Such a configuration does increase noise levels just a tad compared to the default sound-dampened top panel, but there isn't a lot in it. On the subject of noise, it turns out the rubberised hard-disk standoffs supplied in the Fractal bundle are an excellent fit for the fan rails; we've repurposed some of them as vibration-absorbing mounts for the dual 140mm front intakes. Every little helps.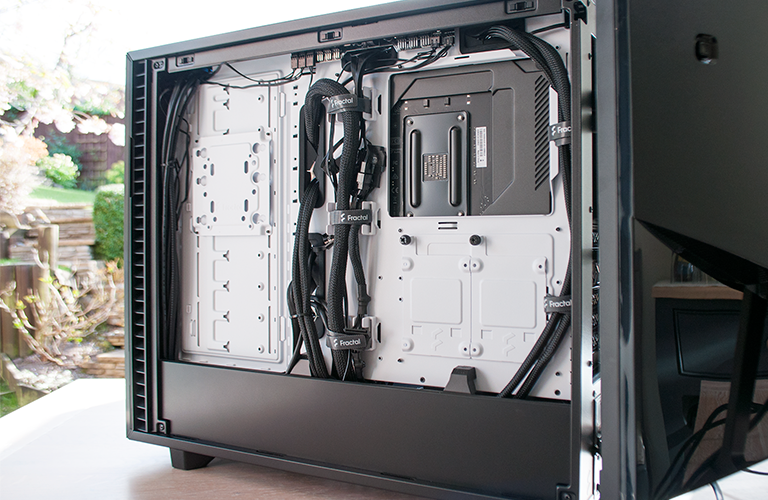 Fractal's cable cover hides some of the excess, and that's handy as we have a couple of spare SATA and PCIe cables installed; they're in situ to make it easy to add incoming review products, and you never know, dual graphics cards may once again become a thing. Rounding out the build, we're using a large 43in Philips Momentum HDR1000 monitor (ideal for seeing those benchmark results from across the room!), as well as a set of Corsair peripherals; a K70 RGB MK.2 keyboard and Ironclaw RGB mouse.
We suspect (hope?) the new platform will prove as robust as its predecessor, and as before, we'll be using two identical rigs to help maximise our testing potential. The second matched PC has just been built and early signs are good as we're seeing a variance of under two per cent in benchmark results between systems, which is well within the standard deviation.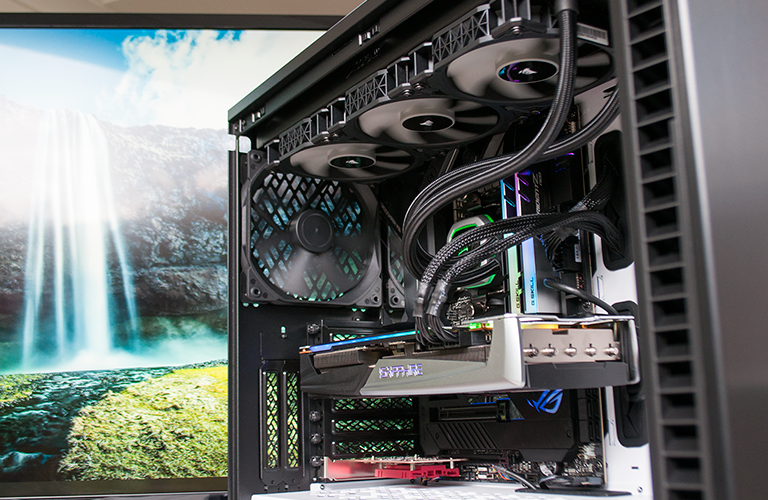 All that remains is a name. We've christened the first platform Ripley, and the second Vasquez. The new gals will soon be used to test a variety of upcoming components, but for now, Ripley has been put through her paces using our standard PC benchmark suite. Let's see how the numbers stack up.