At a recent Nasdaq annual investor conference, Murthy Renduchintala, chief engineering officer and president of technology, systems architecture and client group at Intel talked about the company's plans with regard to 7nm process technology. The overall message was that Intel is very pleased with its 7nm EUV tech, it has learned from 10nm issues, and it intends to release 7nm products in line with its original internal plans. Unfortunately those plans haven't been shared so we can't say when Intel 7nm products will hit mass production and distribution.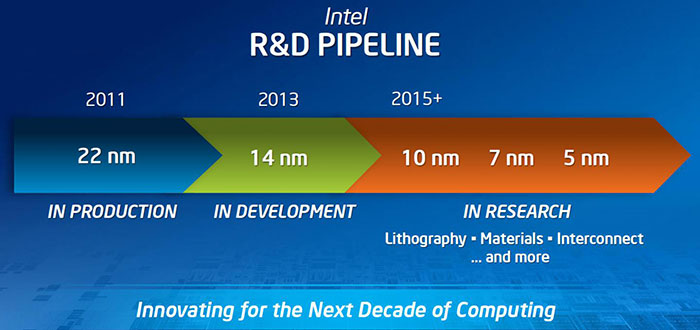 The decade is nearing its end
The above news was shared by AnandTech which reminded us, should we need it, that Intel's 10nm process technology is yet to move to high-volume manufacturing. At the moment Intel only produces the Core i3-8121U, without an iGPU, on 10nm and it won't be until later in 2019 until we see a big change in this respect.
Intel 10nm uses deep ultraviolet lithography and it makes heavy use of multipatterning to create the chips that Intel intends to output via this process. That is said to be the major tumbling block with the process, according to the AnandTech report. In contrast, Intel's 7nm production tech will use extreme ultraviolet lithography a simpler and shorter cycle time due to reduced multipatterning.
A separate team has been developing 7nm in a largely separate effort, and it is said to be well underway. Renduchintala told investors that he was "very pleased with our progress on 7nm," adding that it was on-schedule. What 'on-schedule' means is open to question for outsiders. AnandTech indicates that 7nm products won't trail a full four years behind 10nm, but when did/does that particular clock start? It is rather unclear, perhaps Intel is just trying to pacify investors.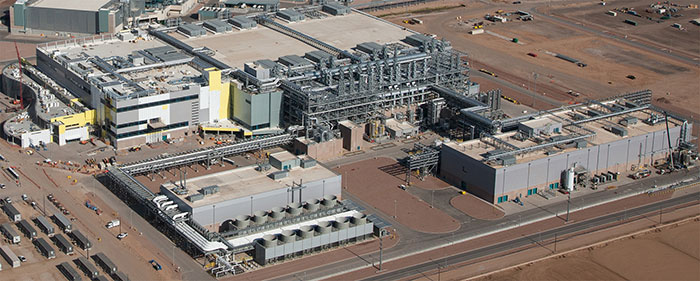 One last interesting point is that Intel has announced plans for just a single 7nm fab so far, Fab 42 in Arizona.