Here at HEXUS we have been watching the incremental reveal of the 3DMark Port Royal DXR benchmark closely. The latest news being that the benchmark is due to go mainstream on 8th January, priced as a $2.99 upgrade, or included in the $29.99 3DMark Advanced Edition suite after that date (falls within CES 2019).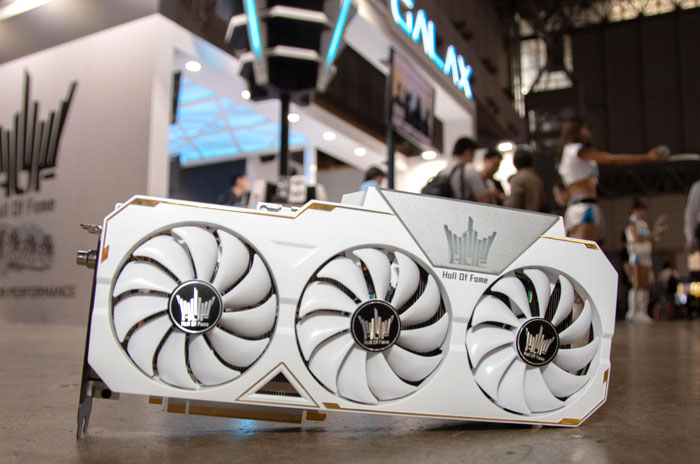 Ahead of general availability, a collection of pro-overclockers got to test this first dedicated raytracing gaming benchmark software at the recent GALAX GOC 2018 event in Ho Chi Minh City, Vietnam. Now those results have become available, published on the dedicated 3DMark Port Royal Hall of Fame, via WCCFTech.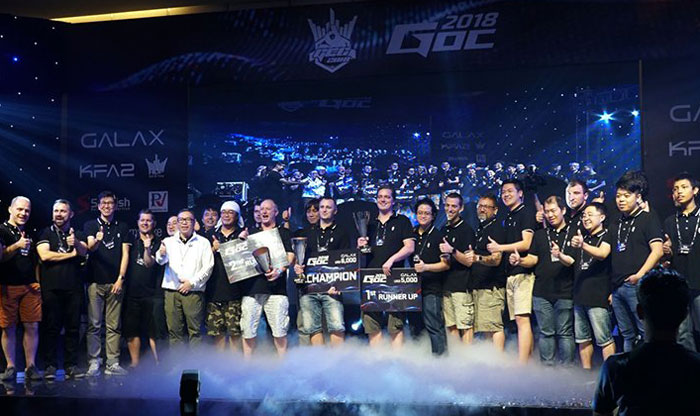 Out in the lead by a significant margin in the newly published HoF is overclocker 'Rauf' (Tobias Bergström). We can see that Rauf used the Galax RTX 2080 Ti overclocked to 2.640 MHz (core clock) and 2.088 MHz (memory clock). The score of 11069 was achieved using liquid nitrogen cooling. As previously published the Port Royal benchmark runs at 1440p - and the GTX 2080 Ti, Intel Core i9-9900K, and ASRock Z390 Phantom Gaming-ITX/ac powered PC could only muster an average 51.25 FPS.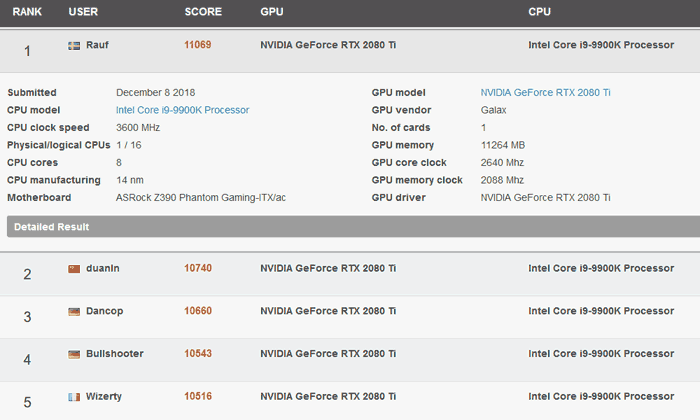 With Rauf's muscle-bound overclocked system achieving somewhat under a 60FPS average, one wonders what more modest systems are capable of, running Port Royal with the same settings. The full table currently available shows some overclockers achieved a lot lower scores than Rauf, though they all wielded the GeForce RTX 2080 Ti, Intel's 9900K, and matching modern components.