If you are interested in upgrading your graphics card to one with a Turing GPU but so far the offerings have been beyond your value threshold or simply over budget, you might be waiting with hope for the Nvidia GeForce RTX 2060 line. Whether these will be GTX or RTX branded already seems to be have been settled ahead of this most recent leak, and HEXUS has previously reported on both a benchmarks result leak, and Gigabyte branded card images and specs leaks.
On Sunday evening Andreas Schilling of Hardware Luxx Tweeted some images, and made some assertions about the GeForce RTX 2060. The images are claimed to be sections of artwork that have been supplied to add in board partners of Nvidia. These aren't pictures of boxes or packaging. Instead I think they will be .AI or .EPS artwork shared with graphics departments at (or working for) the likes of Asus, MSI and Gigabyte. Such images usually come in branding style guides with rules about logo placement, maximum and minimum sizes, guidelines about proximity to other artwork, colour rules, and so on.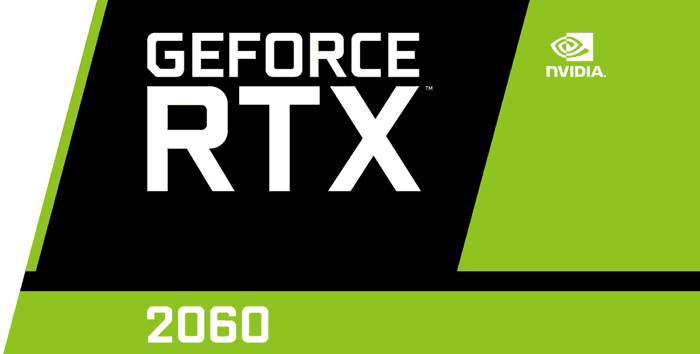 Alongside a quartet of such images Schilling said that the "GeForce RTX2060 for desktop is real! (For those who still had doubts)". Adding some gravy to the images, Schilling asserted that the first RTX 2060 cards for desktop would come packing 6GB of GDDR6. However, Schilling denied us salt 'n' pepper by not confirming any other tech specs. Thankfully, as a not too distant pudding, we were teased by the Hardware Luxx editor that we should "Stay tuned for the second week of January".
Though Schilling didn't mention it, to confirm nor deny, we have seen previous indications that the RTX 2060, based upon the TU106 GPU, will come packing 1920 CUDA cores. Furthermore, it is thought the RTX 2060 will have a 192-bit GDDR6 memory interface, which at 14Gbps would provide 336MBps of memory bandwidth.
In previous generations the GeForce XX60 graphics cards have been in the sweet spot for the majority of PC gamers so it is very important that Nvidia gets the pricing right to coax the creamiest milk from this cash cow.