Razer has tipped its hat back into the VR ring by unveiling an update to its Open Source VR (OSVR) project.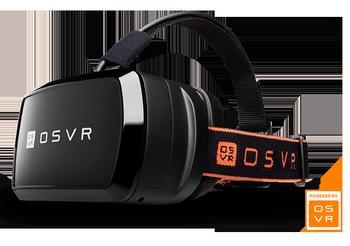 The original Hacker Development Kit shipped with a 1,920x1,080-resolution screen whose vital specs are beaten by the two main players, HTC Vive and Oculus Rift.
Now, a new, updated headset, known as Hacker Development Kit 2 (HDK2), also co-developed by Razer and Sensics, is equipped with a 2,160x1,200, 90Hz OLED screen matching what's on offer elsewhere.
But the new announcement isn't just about a specification bump. Razer says it has some Image Quality Enhancer (ICE) technology that's supposed to reduce the screen-door effect which has affected earlier VR headsets. The company did not go on to say exactly what it is doing to eliminate it.
Razer clearly wants in on the burgeoning VR ecosystem and has therefore priced the HDK2 kit appropriately. Understanding that it is a development platform rather than a retail unit such as the HTC Vive, the kit will be available next month at $399, with the original HDK dropping to $299. Fancy a bite?