HEXUS is no stranger to Inno3D Pascal-based graphics cards. In fact we have reviewed the Inno3D GeForce GTX 1080 iChiLL X3, the GeForce GTX 1070 iChiLL X3, and the GeForce GTX 1060 iChiLL X3. Today Inno3D has released its fastest Pascal-based graphics card yet, the GeForce GTX 1080 iChiLL Black.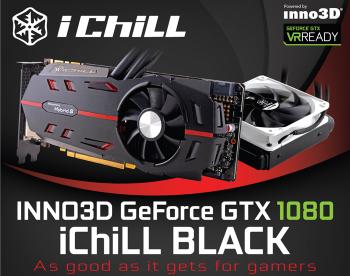 The Inno3D GeForce GTX 1080 iChiLL Black is the firm's new flagship graphics card, which it says is "as good as it gets for gamers". To get the best out of the powerful Nvidia GPU, Inno3D has employed a hybrid air and liquid cooler. It claims to provide an impressive 30 per cent cooler running GPU, compared to reference, when under load. At the same time users gain the advantage of a quieter performing system.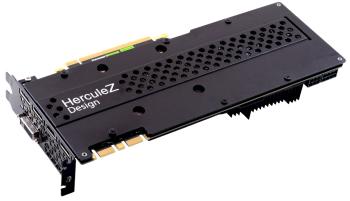 "We're aiming to satisfy the enthusiast gamer who has ridiculous demands and with our iChiLL Black edition they get the Brute among High-End Graphics Cards," wrote Stanley Wong, Managing Director at INNO3D, in a press release sent to HEXUS. How fast does it run? We are told the GPU core clock speed out of the box is 1759MHz (1898MHz boost), while that is exactly the same as the triple fan cooled Inno3D GeForce GTX 1080 iChiLL X3, it should offer greater OC potential and better boost speeds. In our OC tests of the air cooled card back in June it managed a core clock of 1,829MHz and boost clock of 2,062MHz. Those figures should be bested by the new hybrid iChiLL Black card.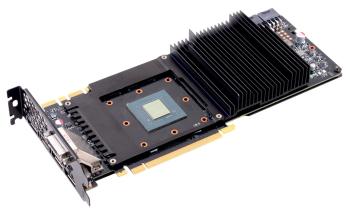 The cooling system on the new 2.5-slot GeForce GTX 1080 iChiLL Black features a fan cooled Mosfet heatsink section, intelligent fan-stop technology for 0dB operation, and a 3 colour LED lit GPU load indicator. In general blue, green and red LED lighting corresponds to low power application, light gaming and full-on 3D gaming activities.
Pricing and availability information for the new GeForce GTX 1080 iChiLL Black are yet to be released.