It was way back in December 2008 that VIA Technologies first unveiled its Trinity platform - a three-chip solution consisting of a VIA Nano processor, a VIA chipset/media system processor and an S3 Graphics discrete GPU.
To say that progress since then has been slow would be an understatement, but some nine months later, the Taiwanese manufacturer hopes to realise the promise of its Trinity platform with the introduction of its VB8003 mini-ITX motherboard.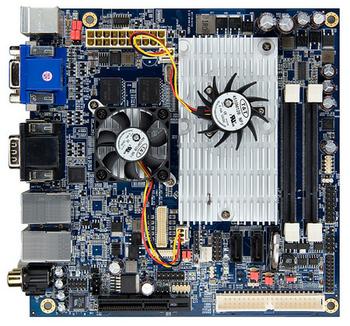 Looks like just another mini-ITX solution, but what's important is what lies beneath the board's heatsink and fans. Take away those and you'll get a good look at VIA's Trinity platform in action.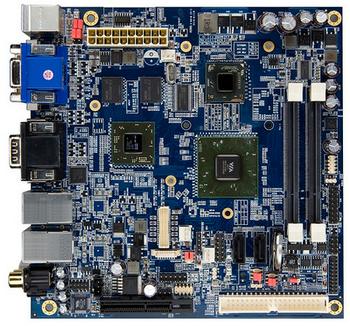 The VB8003 implements the Trinity platform in the form of a 1.6GHz VIA Nano processor, a VIA VX800 media system processor and a DX10.1-supporting S3 Graphics 435 ULP graphics processor with 256MB of dedicated memory.
Put the trio in a tidy mini-ITX package and VIA reckons you have "a perfect blend of Hi-Def video playback, DX10.1 graphics and multiple display connectivity, all within a ruthlessly low, industry-leading thermal envelope".
What's useful here is that the VB8003's VX800 IGP will work in tandem with the dedicated S3 Graphics 435 ULP GPU, allowing for the possibility of multi-display configurations. Out the box, VIA states the board can power full-HD 1080p playback on as many as four attached displays. Connectivity options include dual HDMI, DVI and VGA, making this something of a "HD powerhouse".
The board supports up to 4GB of DDR2 memory, and offers a pair of SATA ports as well as a 40-pin IDE connector and a type two Compact Flash slot. In addition to the array of video-out connectivity options, the VB8003's I/O panel provides a quartet of USB ports and dual Gigabit Ethernet.

VIA reckons the "VB8003 will be massive hit with developers of the latest digital multimedia devices", and though we've no mention of availability, this one looks promising.