MSI has informed us that a new range of its GAMING motherboards are readying for launch. These next generation motherboards will be grouped and sold as members of three series; the GAMING 3, GAMING 5, and GAMING 7. While we are pretty sure these will be next generation boards featuring the Intel Z97 chipset, MSI couldn't, and didn't, confirm this. However, we do have lots of pictures and information about the features that will grace these new GAMING motherboards, so let's have a look at what we know so far.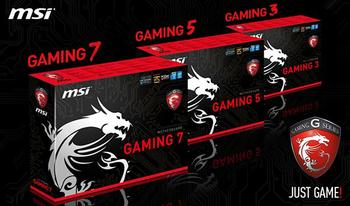 Storage features
MSI told us its next-generation boards will add support for SATA-Express. This will help users squeeze more performance out of their SSD drives, realising the full performance available from their flash memory storage. The new motherboard series will be "equipped with a new PCI-E SATA-Express add-in card, delivering up to 10Gb/s bandwidth, you are sure to get maximum performance," says MSI.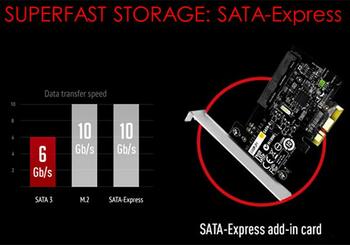 Depending upon your build you might want to minimise component size and MSI is also equipping the new GAMING motherboards with "a new blazing fast M.2 PCI-E storage connector, delivering up to 10Gb/s bandwidth." Again that's much faster than your old SATA3 interface.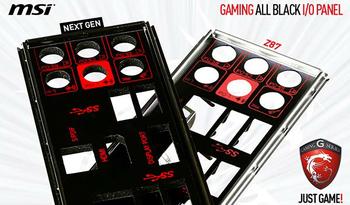 Gaming features
We were also informed of a couple of new incoming gaming features that appropriately feature on the next-generation GAMING motherboards. Firstly MSI has designed a special GAMING I/O back panel. It will be completely matte-black, like the board itself, and thus stealth approved.
MSI is also going to bundle a six-month XSplit Gamecaster premium license for free with all new board purchases. This "legendary" service allows gamers to record and share or even live-stream their best gaming moments.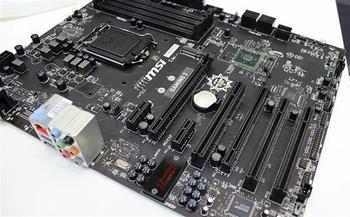 Our last morsel of info on the new motherboards is that MSI USB Audio Power will feature in the upcoming range. We've already seen this feature on its Z87I GAMING AC and the AMD FM2+ GAMING motherboards. It is said to bring crisper audio and more reliable power when using USB DACs.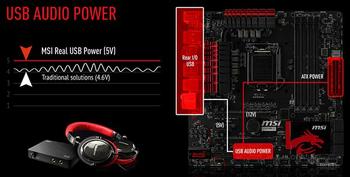 Hopefully this is enough to whet your appetite while we are awaiting further confirmed specs, prices and availability for MSI's next-generation GAMING motherboard series.
Want to know more? Click on this video we produced at CeBIT.
Loading...
Been waiting a while?
Get Flash
to see this player.