Electronics giant LG has announced that it is to start mass production of Advanced In-Cell Touch (AIT) LCD panels for laptop PCs. It claims that this type of display will allow laptop manufacturers to produce devices which are "drastically slimmer and lighter". LG expects such laptops to reach the market in the second half of this year.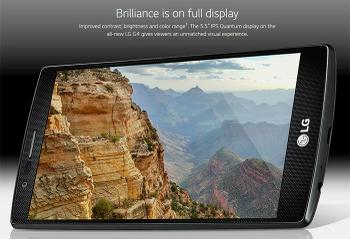 LG Display's AIT technology was first rolled out for use in the flagship LG G4 smartphone, pictured above. The so called 'In-Cell' Touch technology embeds a touch sensor in the LCD panel rather than adding a touch panel layer on top of the LCD. Thus screen designs don't need a touch function layer, reducing the screen thickness by 1mm (about a quarter of a typical screen thickness). It also reduces screen weight by about 35 per cent – that's a reduction of 200g on a full HD 15.6-inch touch screen, says LG.
Beyond its thickness and weight advantages LG's (AIT) LCD panels offer a brighter and clearer screen as there are less layers above it. Touch response improvements and precise calibration, even with water drop interference, are observed by users of this panel.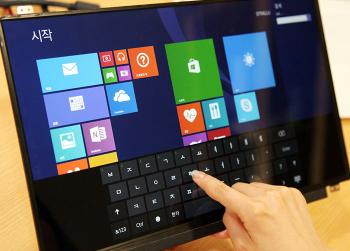 As mentioned in the introduction, LG Display expects to supply these new laptop screens for device makers releasing products in the second half of this year. It says that it already has agreements with "several global notebook PC brands," to supply 14- and 15.6-inch AIT panels. Furthermore LG is in discussions with customers to provide these panels in an even wider range of sizes. Panels with pen-touch capability built-in and offering QHD resolutions are also being worked upon.
Touch panel adoption is expected to grow steadily over the coming years, from a reported 10 per cent last year up to about 30 per cent by 2019, according to the IDC. Microsoft's Windows 10 will launch very shortly, with its touch-optimised continuum UI and touch apps making tablet convertibles and hybrids even more attractive mobile computing purchase options.