Ramping up the speed
Remember the original outrageously-fast OCZ Z-Drive? Well, say hello to the second-generation, shown below as the Z-Drive P88.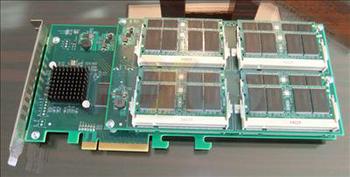 The PCIe storage solution makes use of multiple PCBs in order to facilitate up to 2TB of storage. Aimed at the enterprise crowd, what's useful is that the SO-DIMM-like Flash modules can be easily removed and replaced.
Nonetheless, despite aiming for the enterprise market, OCZ is certain to attract a gamer or two with suggested read and write speeds of up to 1,300MB/s and 1,200MB/s, respectively.
Allowing the masses of Flash memory to operate at lightning-quick speeds are eight Indilinx controllers - four on each PCB. There's no real sign of pricing as yet, but you can expect to see OCZ's second-gen Z-Drive range in Q1.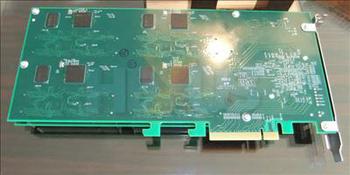 Last but not least, OCZ's also having a dabble with USB 3.0 on an external, portable SSD. The yet-to-be-named drive, pictured below, features a Symwave SW6316 single-chip USB 3.0 to SATA bridge, providing transfer speeds up to 10 times faster than USB 2.0.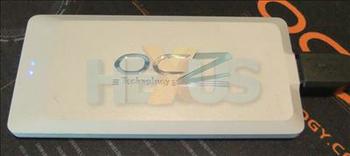 When it arrives at retail, it'll do so in 64GB, 128GB and 256GB capacities, and OCZ reckons it'll take around 70 seconds to transfer 25Gb of data to the drive - as opposed to some 14 minutes on current USB 2.0 drives.