Seagate and LaCie have announced new portable HDDs at CES 2015, showing off some elegantly designed chassis to spice up the usually bland and boxy storage device market.
Touted as the slimmest 500GB USB 3.0 hard disk drive available, the Seagate Seven is slimmer than the iPhone 6 Plus, and measures 76mm wide by 113.5mm long. The 'Seven' name refers to its slender dimensions, measuring a mere 7mm thick, in part thanks to its sleek, all-steel enclosure. It's not heavy either, the Seagate Seven weighs in at just 90g.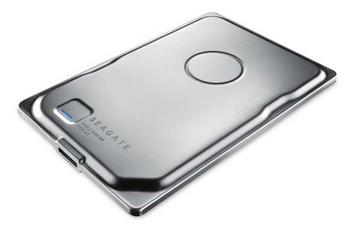 The Seven comes preloaded with Seagate Dashboard software to provide automatic backup capabilities for computers, plus Android and iOS devices. It gets its juice through its USB 3.0 connection, and comes with a 'premium' braided USB cable instead of a standard one.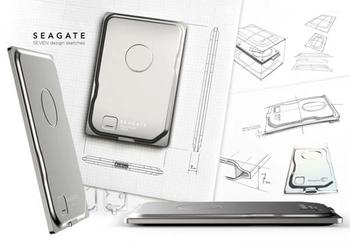 The Seagate Seven is launched to celebrate the 35th anniversary since the company introduced the world's first mass produced 5.25-inch hard disk for PCs. This shiny new storage device is said to become available for $99.99, from around mid-to-late January.
The LaCie Mirror does not lose any ground in the beauty stakes, as the company has teamed up with French industrial designer Pauline Deltour for its new storage product. A Makassar ebony wood base and Corning Gorilla Glass construction enlivens its latest storage offering, reports Pocket-Lint.
"You have to look twice to discover the LaCie Mirror's true ambition. Covered by mirrored glass, it's first an elegant and functional object, and only on second glance is it revealed to be a slim and high–performance hard drive," said Deltour, on the subject of her creation.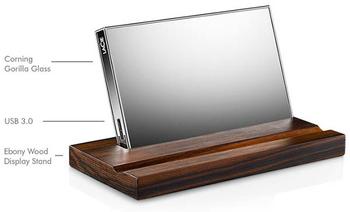 This 1TB external drive is completely wrapped in reflective, scratch-resistant, mirror-finish Gorilla Glass, and comes with an ebony wood display stand which aims to improve the aesthetics of your office desk. Weighing around 230g, the drive comes with a soft carry case for when you are on the go.
Functionally, the HDD USB 2.0/3.0 interfaced device is also powered through its USB cable, eliminating a dedicated power supply. At quite a considerable premium over the Seagate portable HDD, though admittedly of a higher capacity, the LaCie Mirror will be available in late January for $279.99 from the company's website among other places.