Game over man, game over!
Sierra Entertainment, a division of Vivendi Games, have announced the development of a new PSP exclusive based on the new Aliens/Predator film, due out from Twentieth Century Fox on December 25th.

Designed solely for the PSP, players will take on the role of the ultimate Predator, hunting down and eliminating the Aliens in the authentic universe of the Aliens/Predator movie. And some more goods news is that the game is being developed by Rebellion, creators of the original, bloody superb Alien vs. Predator PC game.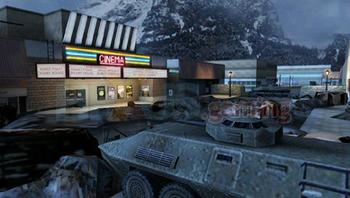 Played out in third person, the game is a blend of action and adventure, as you take on the role of an elite lone Predator with an arsenal of exotic weaponry and equipment at their disposal. (No Danny Glover or Arnie to screw things up this time). You'll get access to advanced technologies with the Predator's wrist computer including Pred-tech/thermal vision modes and cloaking, to track, stalk and annihilate both humans and Aliens.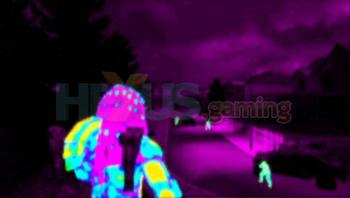 There'll be both classic and completely new futuristic weapons such as wrist blades, laser trip mines and dual shoulder cannons giving you as much chance as possible to take out those insect like Xenomorphs.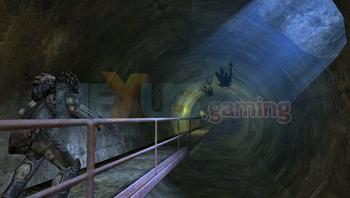 There's going to be a co-op multiplayer mode where players will be able to team up with friends wirelessly to play as the Predator's comrades, as you take on hordes of attacking Aliens. And, to add to the game's challenge, an honour point system will evaluate the player's success based on how closely they adhere to the Predator's value system. The higher the honour achievement, the more weapon and armor upgrades become available to the player.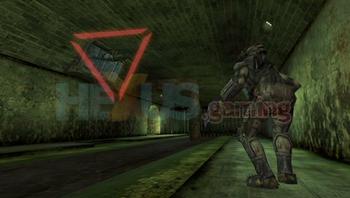 "We're pleased to once again partner with Twentieth Century Fox to deliver an engaging interactive extension to the film," said Al Simone, senior vice president, Global Marketing for Sierra Entertainment. "Pitting two of Hollywood's most popular and terrifying monsters against each other, the upcoming Aliens/Predator movie will provide a gripping gaming experience for not only fans of the film, but anyone with a PSP system."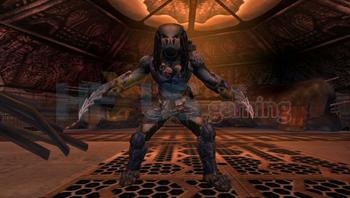 Ripley was unavailable for comment and Bishop was offline at the time of writing.