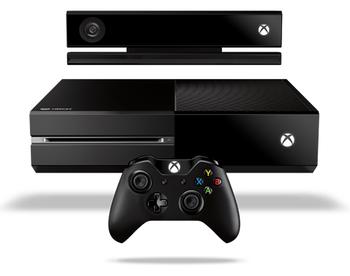 "The all-in-one gaming and entertainment system created for today and the next generation" ... "Puts you at the center of all your games, TV, movies, music, sports and Skype" ... "Games push the boundaries of realism, and TV obeys your commands" ... "The more you interact with Xbox One, the more it gets to know you and learns what you like" ... "Built to amplify an all-new generation of Xbox Live" ... "Completely redesigned, revolutionary 1080p Kinect"
It all sounded too good to be true, didn't it? And perhaps it was. The prospect of sharing digital games on an always-connected device that recognised your every move seemed forward-thinking when Microsoft first took the wraps off the Xbox One almost a year ago on May 21, 2013.
Since then, however, sales have lagged behind the rival PlayStation 4, forcing Microsoft to drastically reconsider its initial vision. An Internet connection is no longer required, digital downloads cannot be shared or resold, and in an effort to lower the price, the much-vaunted Kinect will soon limp on as an optional extra.
These are major alterations, yet has Microsoft done enough to convince would-be buyers? Only time will tell, but as the Xbox One continues to play catch-up, let's put the question to you: how would you change the Xbox One? Whether you agree with Microsoft's existing alterations, or have ideas of your own, let us know using the comments facility below.