At the start of the month we witnessed the long-awaited launch of the Sega Mega Drive Mini (Sega Genesis Mini). The mini-retro console had been delayed as Sega wanted to redesign the system internals / software. Thus, it announced at Sega Fes 2019 in Tokyo, that it would take development out of the hands of AtGames and M2 would be in control of the delivery of an accurate 16-bit console experience. "Made by Sega, Genesis Mini delivers quality as only a 1st party product can," summed up the announcement.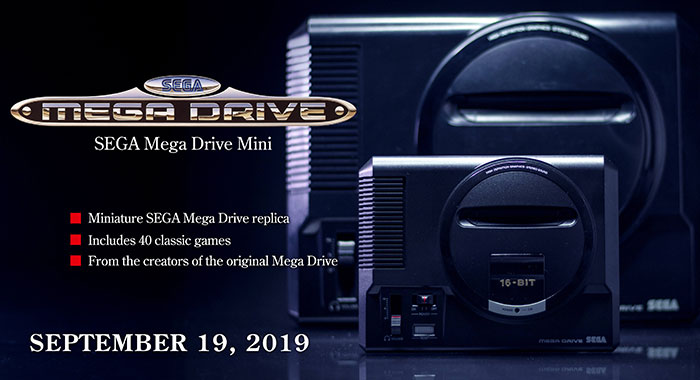 A few hours ago Sega announced that pre-orders were now open via its retail partners around the world. Here in the UK that means the Sega Mega Drive Mini can be pre-ordered at Amazon, according to the official website. In North America the officially backed retailer list for the Sega Genesis Mini is much more extensive, with partners including; Amazon, GameStop, VGP, EBGames, Best Buy and Walmart.
Thankfully the above isn't all the news we have of the upcoming new retro mini console. With the opening up of pre-orders, Sega has listed another 10 games from the roaster that will be pre-installed on the system.
As a reminder, there will be 40 games on the machine at launch but Sega only released a list of 10 that would be included previously, as follows:
Ecco the Dolphin
Castlevania: Bloodlines
Space Harrier II
Shining Force
Dr. Robotnik's Mean Bean Machine
ToeJam & Earl
Comix Zone
Sonic The Hedgehog
Altered Beast
Gunstar Heroes
Now that list has been bolstered by the following titles:
Mickey Mouse, Castle of Illusion
Mickey Mouse, World of Illusion
Thunder Force 3
Super Fantasy Zone
Shinobi 3
Streets of Rage 2
Earthworm Jim
Sonic the Hedgehog 2
Probotector (titled Contra: Hard Corps on the Genesis Mini)
Landstalker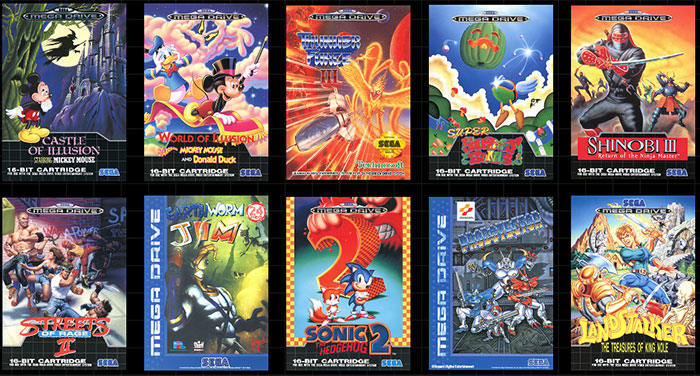 There are five months to go to the official release date of the Sega Mega Drive (Genesis) Mini (19th Nov), so Sega has plenty of time to drip-drip more titles from its pre-installed list of games. With the pre-orders now open, I think it would be fairer to release the full list ASAP. As for my own games list wishes, among the titles yet to be revealed I would like to see some Micro Machines and Mortal Kombat games.