There have been plenty of previous rumours about a Microsoft Surface Phone, however it has never materialised. The most recent Microsoft flagships are iterations of the Lumia range it inherited from Nokia with many of that range's design and key component decisions updated and brought forward. With the flagship Windows 10 mobiles so far we have one real stand out new feature which is Continuum. Later WIndows 10 mobile might benefit from the proliferation of universal apps, but we have to wait and see for that.
So Windows Phone devotees may feel a bit underwhelmed right now, and that was certainly communicated by Mary Jo Foley in the most recent Windows Weekly webcast. The webcast features Foley, fellow Windows pundit Paul Thurrott, Leo Laporte, and this week Microsoft CMO (chief marketing officer) Chris Capossela guest starred.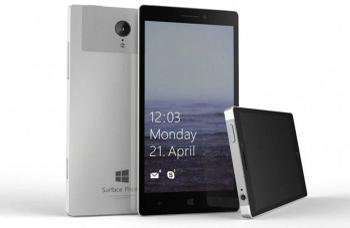 Abandoning hope
On the topic of Windows 10 mobile and the lack of inspiring choices in the hardware/software lineup Foley asked Capossela to "give me something to hope for in the new year as a Windows Phone fan, Chris, because I'm abandoning hope."
Microsoft's Capossela replied "We're clearly very cognizant of our position in the phone world, and frankly we've done the hard yards to retrench and have an approach that, in this coming year, is very much about trying to satisfy our fans, and trying to have a great success in the business world, for businesses who want to buy phones for their employees." Having warmed up, the Microsoft CMO, went on to admit that Microsoft needs to do more "breakthrough work," to hit the high notes with Windows on phones.
Surface phone?
Most neutral observers see the Microsoft Surface as a success now, after a few early misfires, admitted Capossela, then went on to say that "We need some sort of spiritual equivalent on the phone side that doesn't just feel like it's a phone for people who love Windows". Explaining his vision further he added "It's got to be a phone where it's like, 'Wow, that's a real shock or that's a real breakthrough, and that's going to make me (as a hypothetical Apple fan) pause before I buy my 17th iPhone.' And we need time to actually go build that."
As Foley asked Capossela for some hope for the new year - it would be reasonable to expect Microsoft to deliver its 'spiritual equivalent' Surface Phone in 2016. For now it's going to continue getting Windows 10 Mobile ironed out and onto more and more Windows Phone 8.1 handsets. Predictable hardware updates to the rest of the Lumia range are on their way; the recent Lumia 550 is widely available and a new 600 series handset in the form of the Lumia 650 sounds like it will be with us shortly.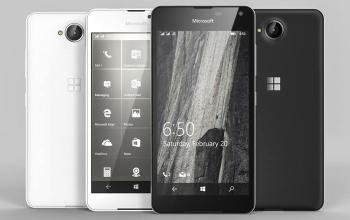 Lumia 650 renders