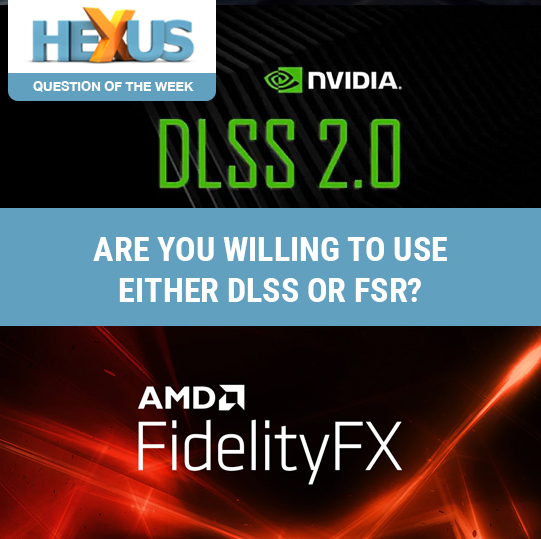 Advanced rendering technologies such as ray tracing can greatly enhance visual realism, but such goodness tends to result in a significant hit in overall performance. Despite the introduction of dedicated RT hardware, the two major GPU giants have had to admit defeat and look at other avenues in an effort to sustain the high framerates that gamers prefer.
Right now, those efforts are being spearheaded by Nvidia DLSS and AMD FidelityFX Super Resolution. The former is the more advanced at the time of writing, while the latter has the advantage of being open source and widely compatible, but both have the same goal; to upscale a lower-resolution input and boost framerate with little in the way of perceivable image quality loss.
That's the theory, but we PC enthusiasts are renowned for picking up on the details, and if you look close enough that loss of quality is clear to see. The question is whether or not the varying degrees of visual fidelity are a worthwhile trade-off given the performance uplift.
In an ideal world we'd want the hardware to be able to run native ray tracing at high framerates, but we feel that's at least a couple of generations away, and the Internet has had plenty to say in the interim. Some with older hardware consider AMD FSR to be a godsend, others reckon Nvidia DLSS 2.0 is so accurate that any quality degradation is negligible during actual gameplay, and there are those who suggest simply turning down the quality settings will deliver better results.
Plenty of food for thought, and we're curious to know what HEXUS readers make of it all. Are you willing to use either DLSS or FSR? Let us know using the comments facility below.