Cryorig has expanded its range of C7 coolers with yet another model, joining the original C7 (100W), the C7 Cu (115W), and the C7 RGB (100W), we now find the C7 G where 'G' stands for graphene. Cryorig says this latest design is fully copper but with a coating of "high-tech graphene" and creates an "extraordinary thermal effect".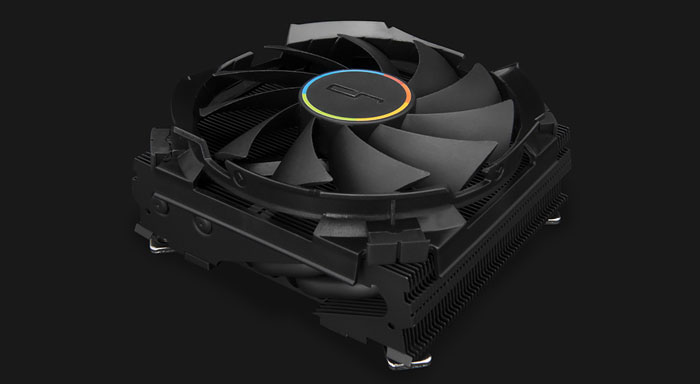 The Cryorig C7 G is basically a 97mm fan block with a height of 47mm. This makes to one of the most compact coolers around today. Inside it contains 4x 6mm heat pipes, and these are run through 57 graphene coated fins to the pure copper, nickel plated, base. A 92mm fan actively cools the stack, running between 600 and 2500rpm, producing up to 30dBa noise, and 40.5CFM air flow. Overall this air cooler weighs in at 674g. Cryorig says this cooler is capable of dissipating 125W.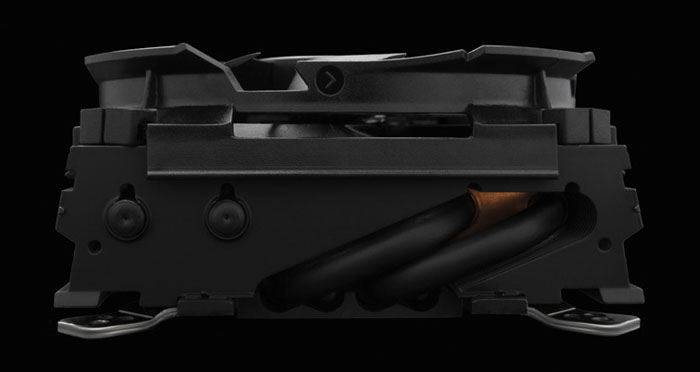 Cryorig's C7 G low profile cooler fits all modern AMD and Intel consumer platforms. It adheres to the Keep Out Zone restrictions drawn up by AMD and Nvidia and is guaranteed not to impede RAM or PCIe card installation.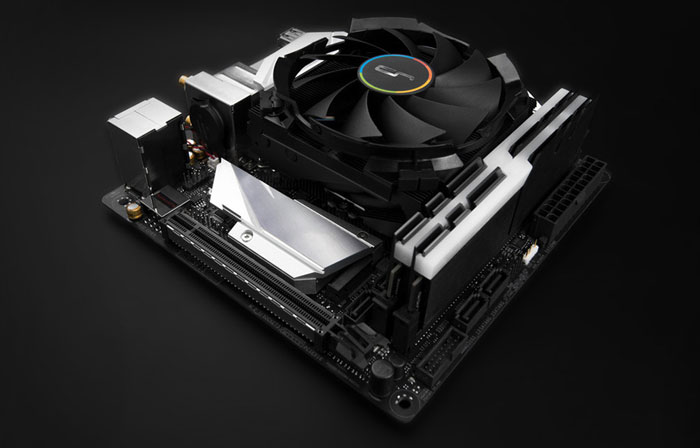 Though announced several weeks ago, the C7 G is only just finding its way into retail. Anandtech reports that it will be available in Japan from tomorrow at a price equivalent to US$92.50. It reckons the price may be justified by the heat dissipation qualities and the simple fact that graphene coating is an expensive business. Launch in other regions is imminent and we'd really like to see if the 'wonder material' coating does have a practical impact here.