On Tuesday evening Intel launched its latest 8th gen chips, the new Core U- and Y-Series mobile processors. The news was rather ho-hum, as Intel concentrated on showing how much more efficient and capable these new processors are, compared with five year old (Haswell) parts. However, it seems like Intel was hiding its light under a bushel of sorts as the new 'Whiskey Lake' chips include the much-called-for in-silicon fixes for the Meltdown and Foreshadow vulnerabilities. They are the first Intel chips to feature these fixes, ahead of the Cascade Lake server/enthusiast microarchitecture parts due later this year or early next.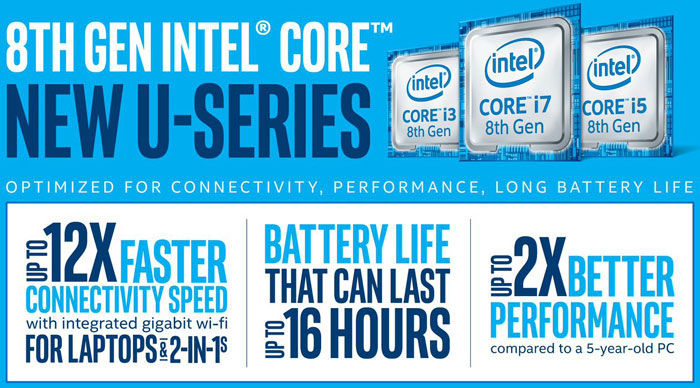 Tom's Hardware got confirmation from Intel regarding the in-silicon mitigations delivered in the 8th gen Core U-Series 15W mobile processors. It was following up a Tweet from industry analyst Ashraf Eassa, suggesting that Intel's new chips might support the new mitigations. Please note that the simultaneously launched Intel 8th gen Core Y-Series mobile 5W processors (Amber Lake) don't come with any such hardware fixes. Tom's Hardware compiled the following table to make clear what is patched in hardware/software with the new processors: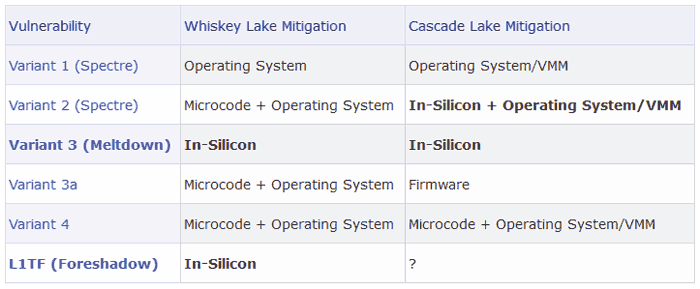 It has been observed that the currently available software and microcode patches for these vulnerabilities can have performance impacts in the region of 10 per cent on newer hardware, with even more severe slowdowns evident on older architectures. With the fixes in-silicon, impacts should be much reduced, or even negligible.
Intel said that while a subset of the vulnerabilities in the table above have been fixed in-silicon, it plans to expand this coverage over time, in successive processor releases. For example, Intel told Tom's Hardware that Spectre V2 protections will also come to consumer chips released in the future.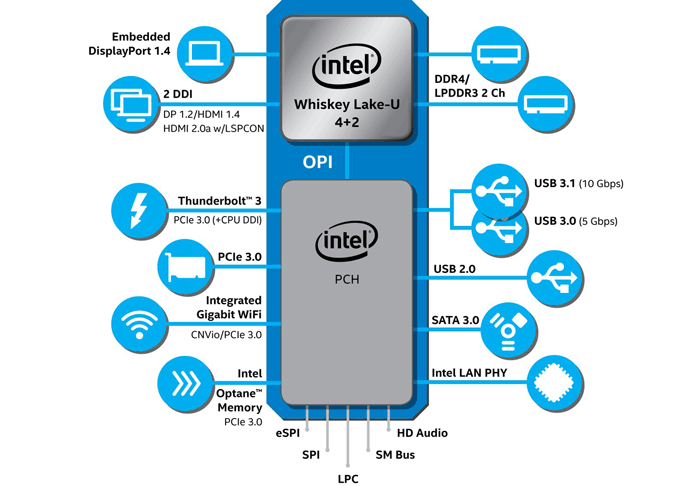 Specific changes which have been made to the Whiskey Lake processor microarchitecture to mitigate against Variant 3 (Meltdown) and L1TF (Foreshadow) were not revealed by Intel, perhaps wisely so.